Browse Apps
Yammer integration
Add to Digital Assistant
Last updated May 13 2020
Yammer integration
Access your organization's data from Yammer via Digital Assistant
Access Yammer teams, communities, documents, notes and more directly from your Digital Assistant with Yammer integration.
Join the conversation and respond to messages on-the-go from within Digital Assistant, search for topics, messages and users and receive company-wide updates and announcements from your Assistant.

AI Trending Documents
The AI Trending Documents Card shows suggestions for documents you might find useful from the adenin AI engine in Digital Assistant. Suggestions are based on a variety of factors including your location, timezone, role, responsibilities, assigned tasks, and more.
This Card will suggest popular and frequently accessed documents from your connected data sources, as well as content such as Cisco Spark rooms, Whitepapers, training courses and videos to help you achieve more at work.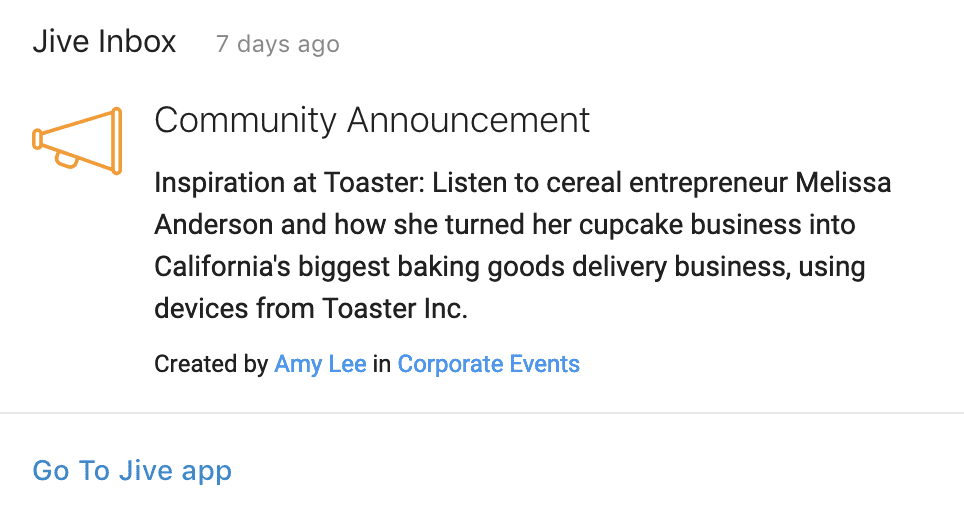 Announcements
Create a social intranet and make managing internal communications simple with the Announcements Card. Your Digital Assistant will send you Cards when team- or company-wide announcements are released, ensuring you're always up-to-date with events and happenings in your team or organization.
See community announcements from your Intranet directly inside Digital Assistant as a Card notification. The Announcements Card supports images, video, attachments and text, so you can efficiently convey information across the business. As Cards can be targeted to users based on their role, department, permissions and more, you can ensure your message only reaches its intended recipients.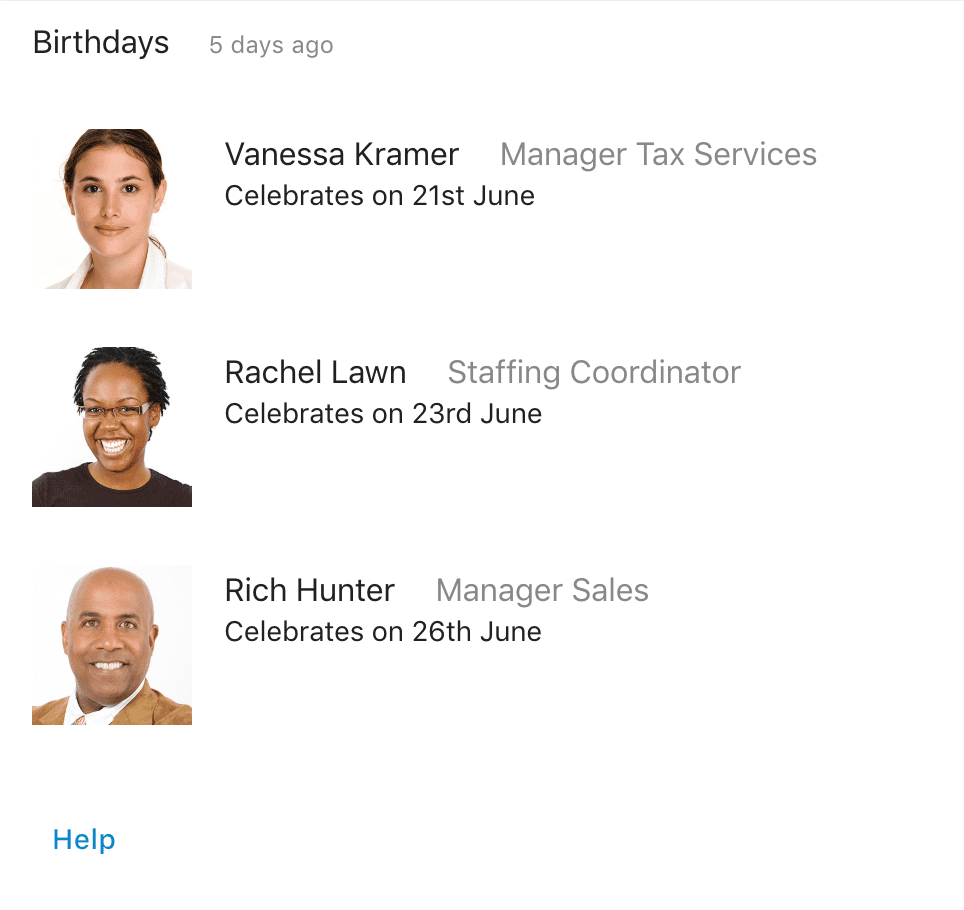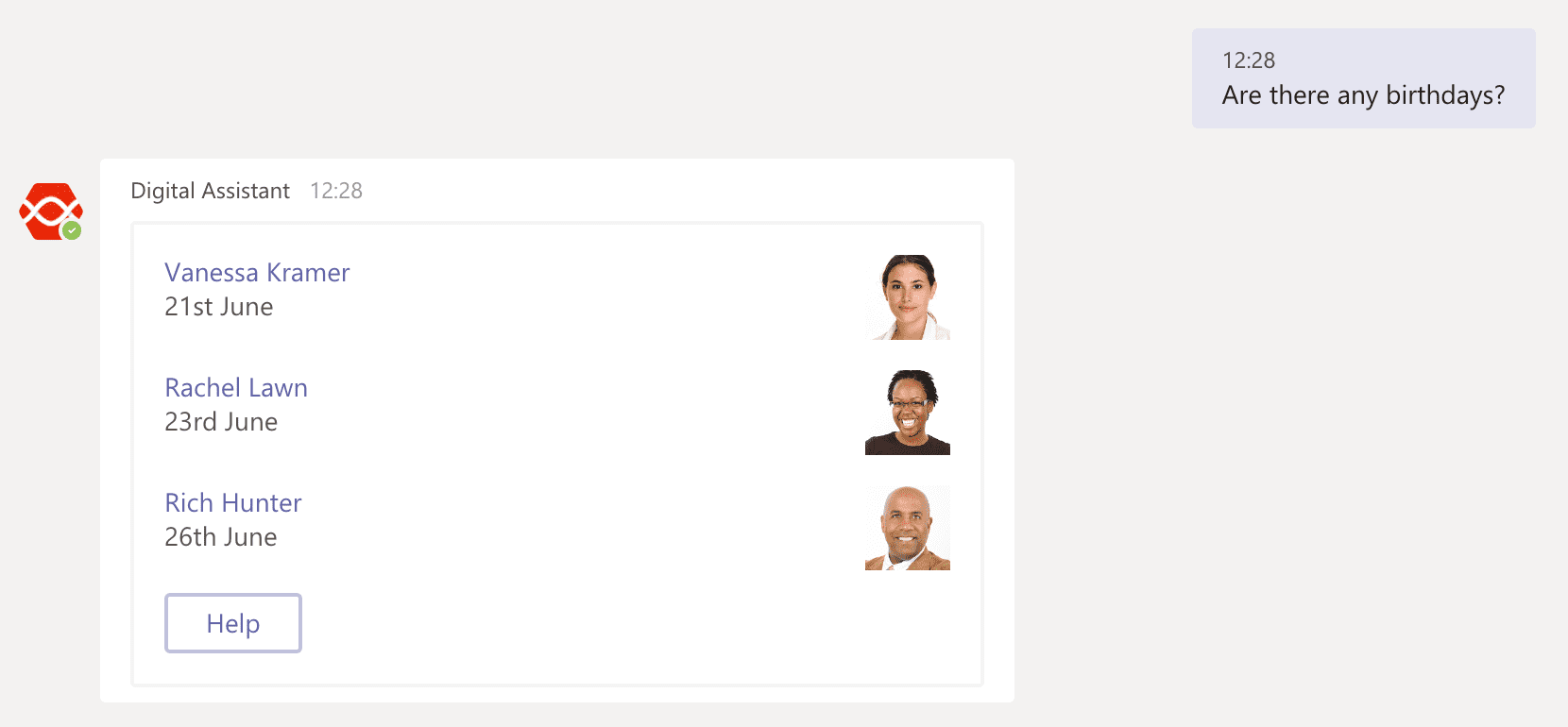 Birthday
The Birthday Card shows any employees in your team or department who have a birthday today. You can easily send your congratulations to your colleague from within the Card.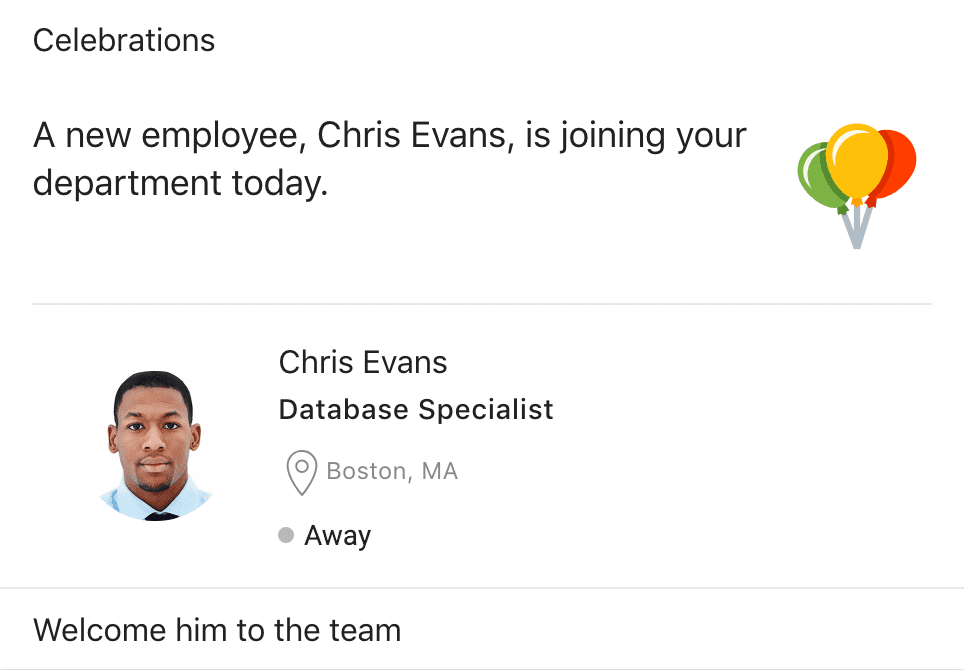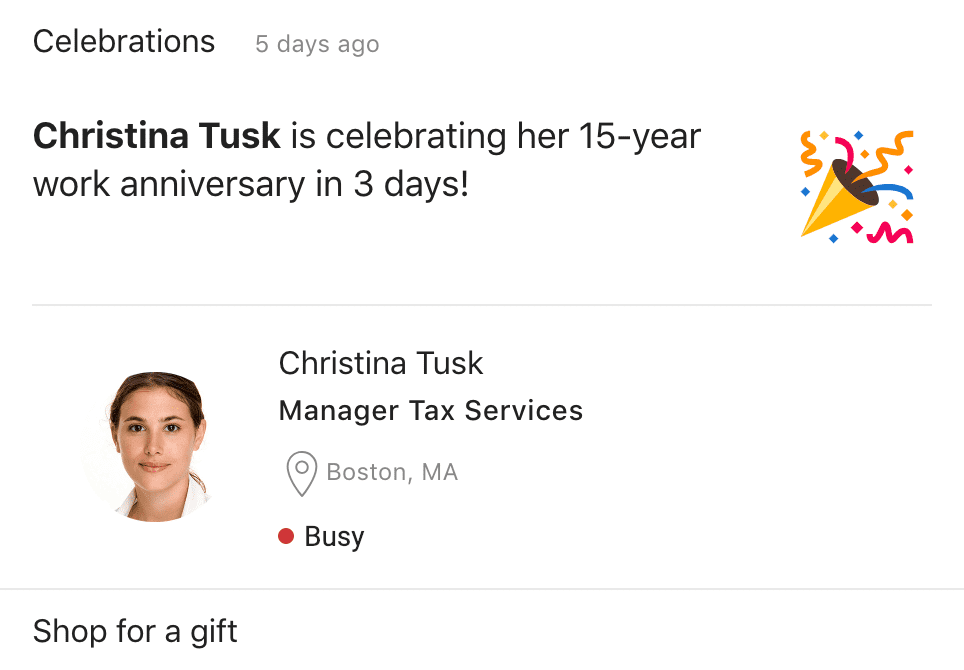 Celebrations
Foster employee engagement and create a social working environment with the Celebrations card. Your Digital Assistant notifies you about current and upcoming events, including work anniversaries, recognition awards or a new employee joining the team.
You'll get all the information you need to prepare for your colleague's work anniversary or welcome a new member to your team at a glance. And you can even take action from the Card with smart AI suggestions, so you can send a congratulations message without ever having to click 'New Email'.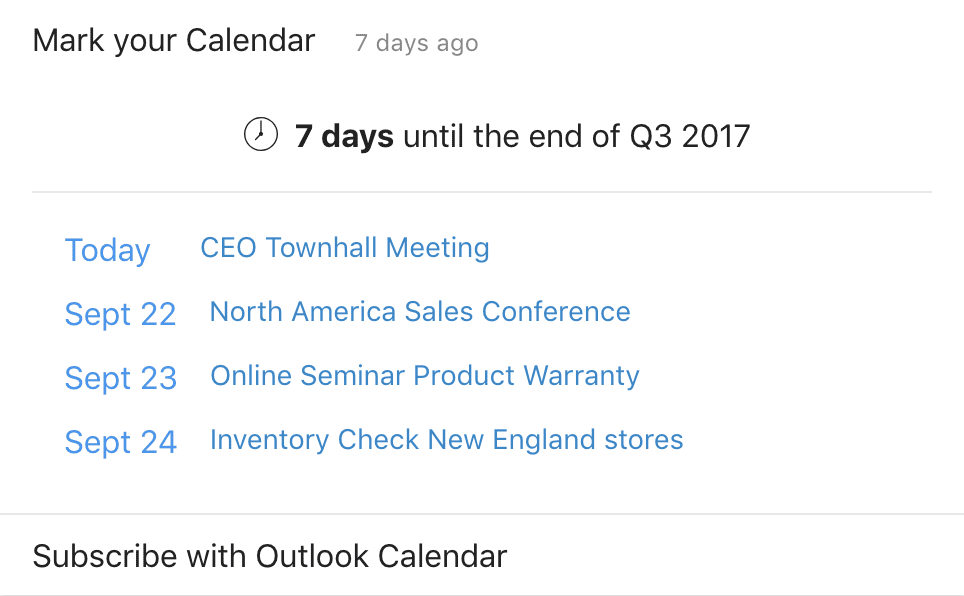 Mark Your Calendar
The Mark Your Calendar Card scans connected calendar applications, as well as company information, to show you a summary of important upcoming events. You can click on the events to get more information about them, and subscribe to the events in your own calendar applications with the click of a button.
This Card makes it simple to publicise information about company-wide events such as town halls, roundtables and conferences, so you can stay up to date with events within your organization.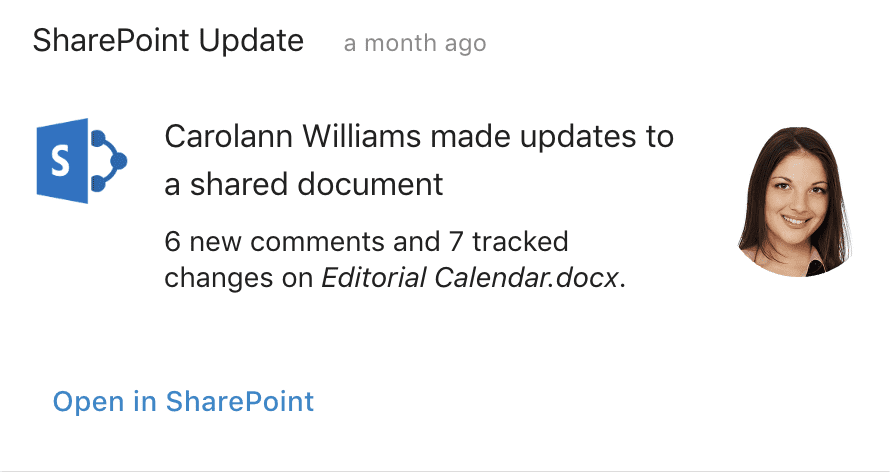 My Documents
The My Documents Card makes it simple to find and access documents across all of your connected applications, whether that's your SharePoint Intranet, personal Dropbox or inside your Salesforce CRM. Simply ask Digital Assistant to find a specific file or a set of files, and it'll return the answer to you in a Card with a direct link to the document or a list of available options that meets your search query.
The My Documents Card can also send notifications when tracked documents have been changed in a connected application, so you can keep an eye on updates to important files.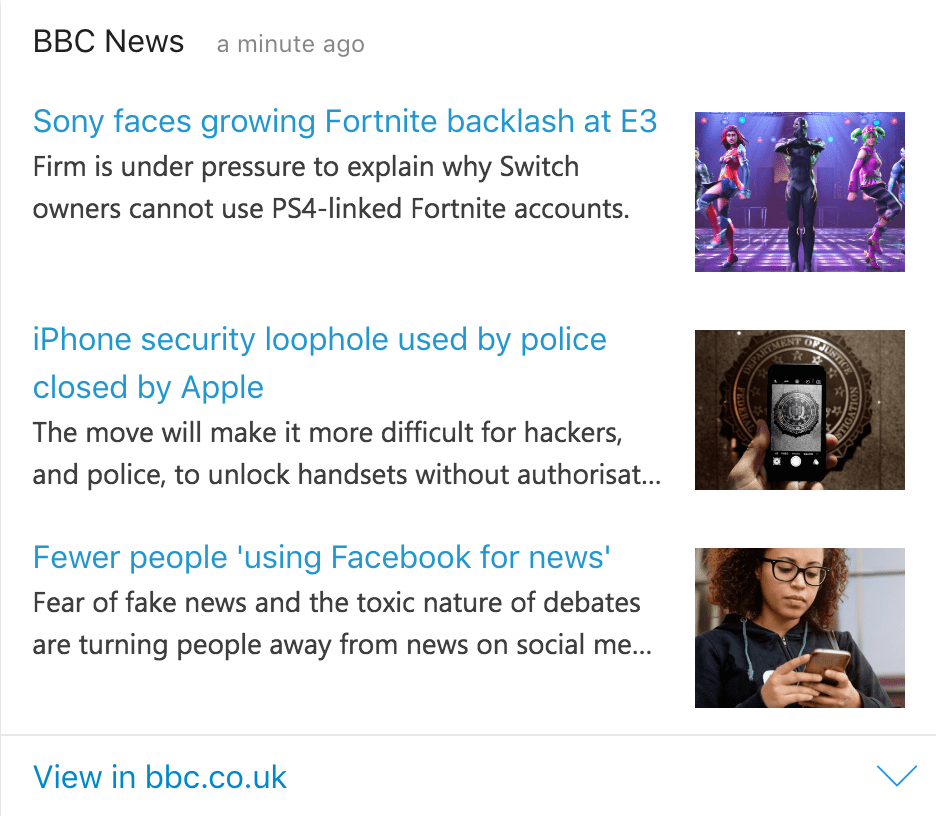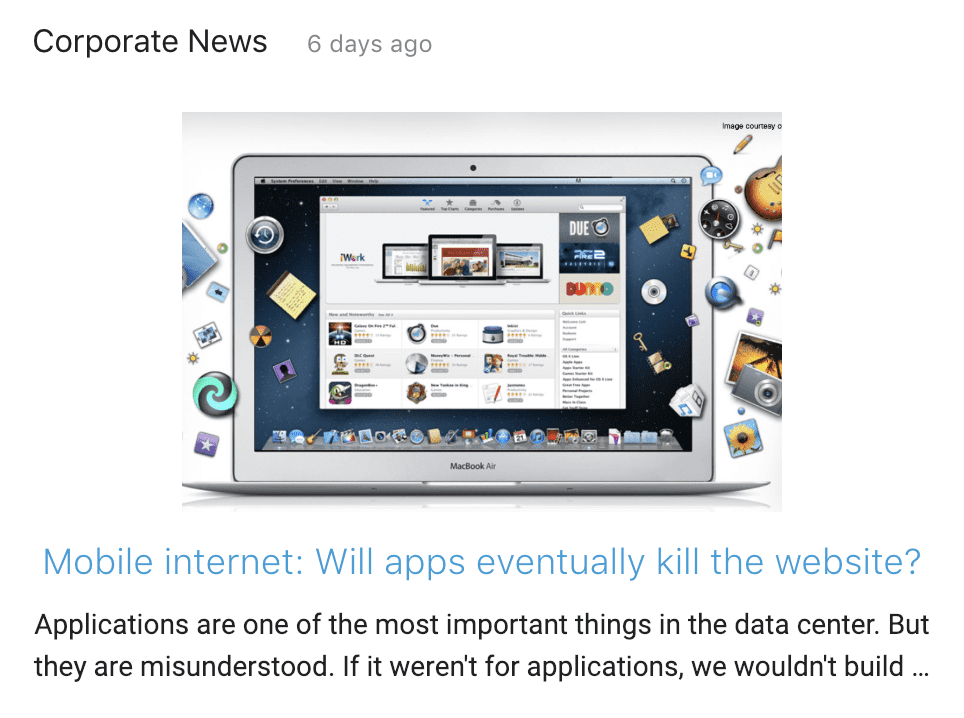 News
The News Card shows the user a list of the most recent news items the Connector received. The list shows 3 items by default and the user can click the expand icon to make the list larger.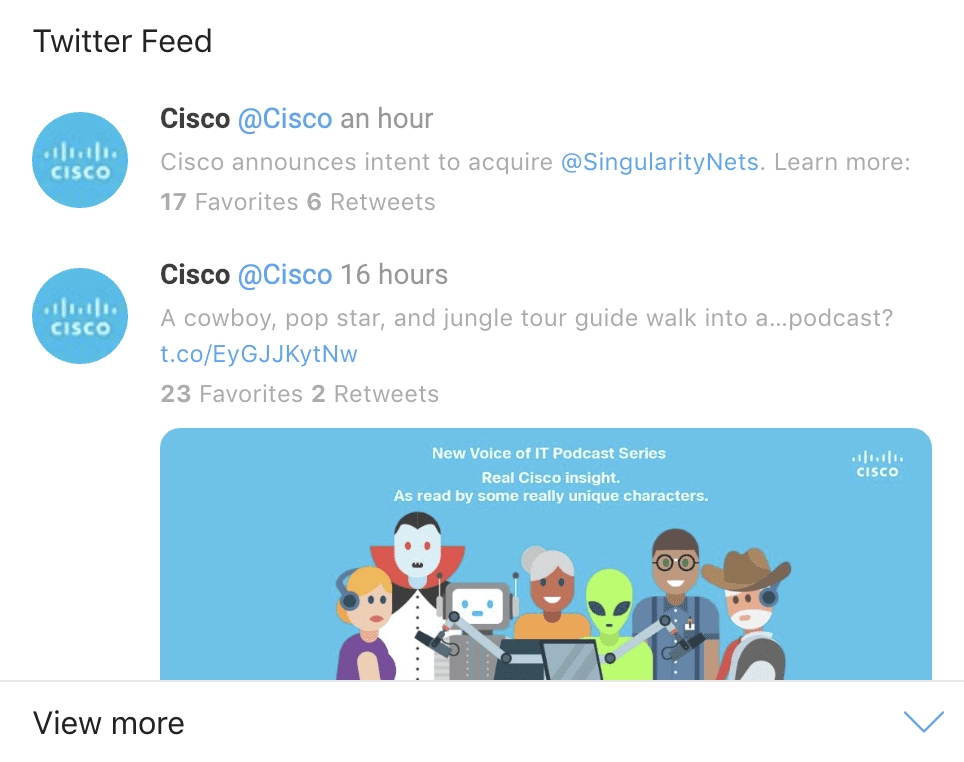 Twitter
The Twitter Card shows you a personalized feed of Twitter accounts and hashtags that you follow. You can expand the card to show more posts, and more posts will load automatically as you scroll.