Netlify integration
listed in Development
Jump to screenshots 
Using Netlify as part of your development workflow? Keep a close eye on the status of your ongoing Netlify builds with the Netlify integration for adenin.
Adenin sends you real-time updates to your dashboard whenever a build has failed. That makes monitoring super easy. Especially when you have multiple people on a team triggering deploys, this Card helps everyone to realize a build is failing sooner compared to relying on email notifications alone.
Customize the Netlify Adaptive Card
Updates for other build statuses
Since this app is powered via Zapier, you could create similar Zaps using the other deploy notifications provided by Netlify. For instance, this would allow you to also create Zaps for your started and succeeded builds. Digital Assistant will show all Zaps inside of the same Card, as long as you use the same title for all Zaps.
Change the layout of the Card
The Netlify Card uses Adaptive Card for the layout, which are nifty and easy to change. Just open the Card in the Designer by clicking the button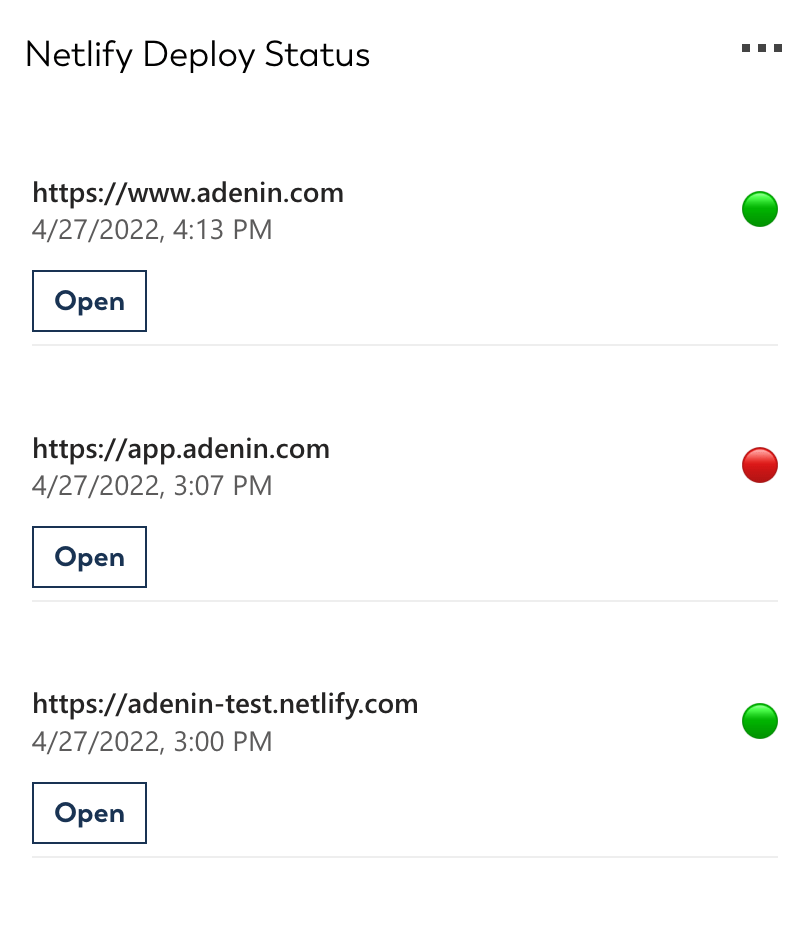 Easily list your site builds with this handy Adaptive Card that transforms your Netlify data into easy-to-monitor lists
All product names, logos, and brands are property of their respective owners. All company, product and service names used on this website are for identification purposes only. Use of these names, logos, and brands does not imply endorsement.