Browse Apps
Zoom integration
Add to Digital Assistant
Last updated Jun 03 2021
Zoom integration
Get reminders for today's meetings in Zoom with Digital Assistant. With the Zoom integration for Digital Assistant, you can build Cards to show a timeline of your upcoming Zoom meetings for the day, along with details like the agenda and meeting duration.
You can even add a convenient one-click action to directly join Zoom meetings.
The One click meeting start feature makes it much faster to hop on a call compared to manually having to open the calendar event and sift through the event description to find the correct link.
Keep track of your daily Zoom meetings alongside your daily tasks and work commitments by pinning a Zoom Card to your Board for an at-a-glance overview of your day.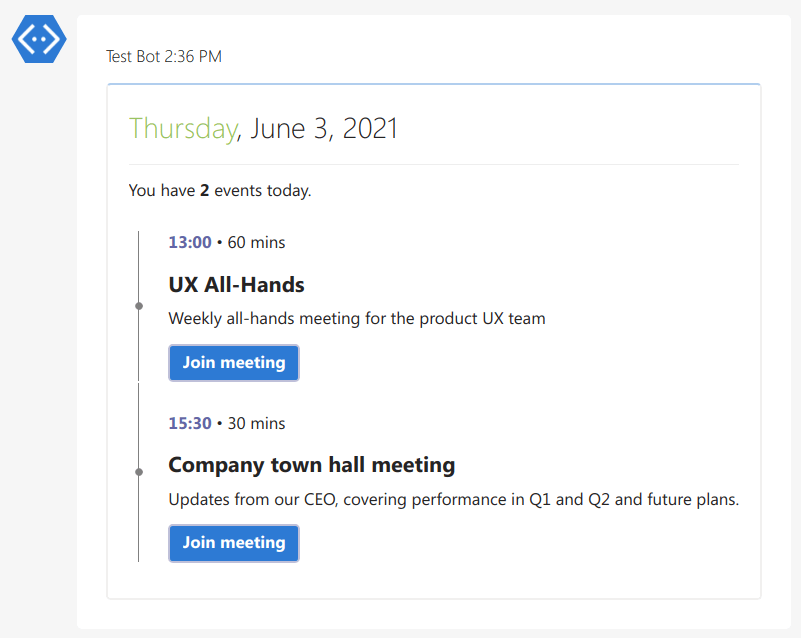 Example Zoom Card built with the Adaptive Cards designer