Install now
Opens in Digital Assistant
Jump to screenshots 
Internal service desks manage a range of issues throughout the day. The Freshservice integration for Digital Assistant can help make managing or monitoring your service easier.
See a list of new and open tickets assigned to you from your helpdesk, directly on your Board
Create new tickets in seconds - just ask your Assistant to create a new ticket for your issue, either through the chatbot or with your voice
Get real-time notifications when new tickets are assigned to you, so you can keep on top of your workload
Build an efficient Helpdesk with the Digital Assistant integration for Freshservice, which allows agents to resolve customer issues more quickly, and allows supervising managers to monitor the state of their Helpdesk more conveniently.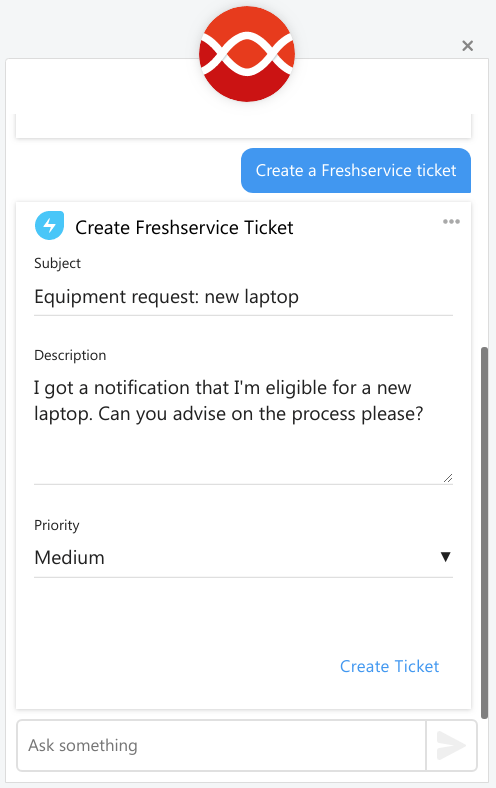 Create Ticket
By adding this Card to your Assistant users can seamlessly report their issues to your Helpdesk without having to go out and open a separate support portal. All they need to do is ask their Assistant to open a new case for them, and the form will instantly pop up mid-conversation.
I want to create a Freshservice case Create a Freshservice case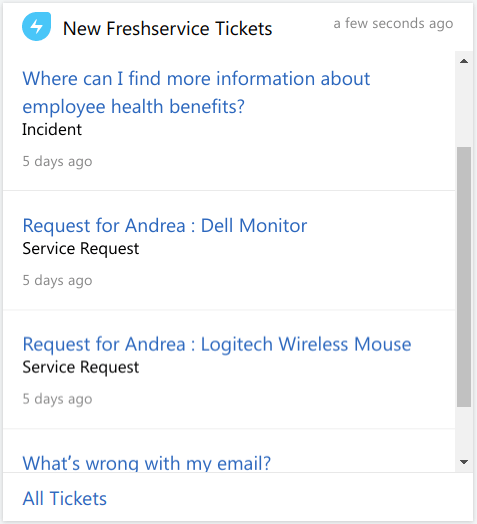 New Tickets
Easily monitor new Freshservice tickets arriving at your helpdesk by placing this Card on your Board or asking your Assistant whether there are any new tickets. This allows you to stay up-to-date with your Helpdesk without having to constantly check your inbox.
Show new Freshservice cases Do I have any Freshservice cases ?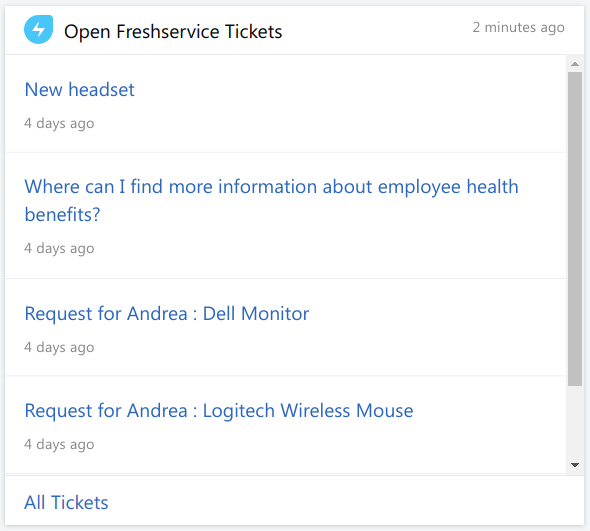 Open Tickets
Pin the Open Tickets Card to your Board to keep track of your latest open tickets, or get live notifications whenever new tickets arrive. Digital Assistant makes it easy to stay on top of your Freshservice tickets in one place, making it useful for both support agents and supervising managers.
Show open Freshservice cases Do I have any open Freshservice cases ?
All product names, logos, and brands are property of their respective owners. All company, product and service names used on this website are for identification purposes only. Use of these names, logos, and brands does not imply endorsement.