Browse Channels
SharePoint Online Add-in
Add to Digital Assistant
Last updated May 18 2020
SharePoint Online Add-in
Embed Cards, access your smart assistant quickly and get AI-powered search suggestions inside SharePoint
Embedding Digital Assistant Cards into SharePoint has just become better! Read the blog post to learn more.
Make working together better with the Digital Assistant SharePoint Channel that is flexible and can enhance your existing Intranet experience in SharePoint. Your smart assistant works seamlessly inside of SharePoint Online and SharePoint on-premise versions.
Features:
Easily embed any Digital Assistant Card by installing the Digital Assistant WebPart, making it simple to display data from other business apps and sources
Enhance SharePoint Search by enriching results with AI-based responses directly from your Digital Assistant, for example to display results from external apps or QnA Cards managed by the Digital Assistant AI chatbot
You can also create Cards with data from the SharePoint/Office 365 API.
Adding the Digital Assistant SharePoint add-in to your SharePoint installation is hassle-free and takes a matter of minutes. Once connected, you'll be able to access your Digital Assistant from anywhere within your SharePoint installation, embed Cards into your pages and groups, and see updates about files, groups, pages and more within Digital Assistant.
Ready to supercharge your SharePoint intranet with the addition of a digital workplace Assistant? Get started today and see the difference Digital Assistant can make to your workplace.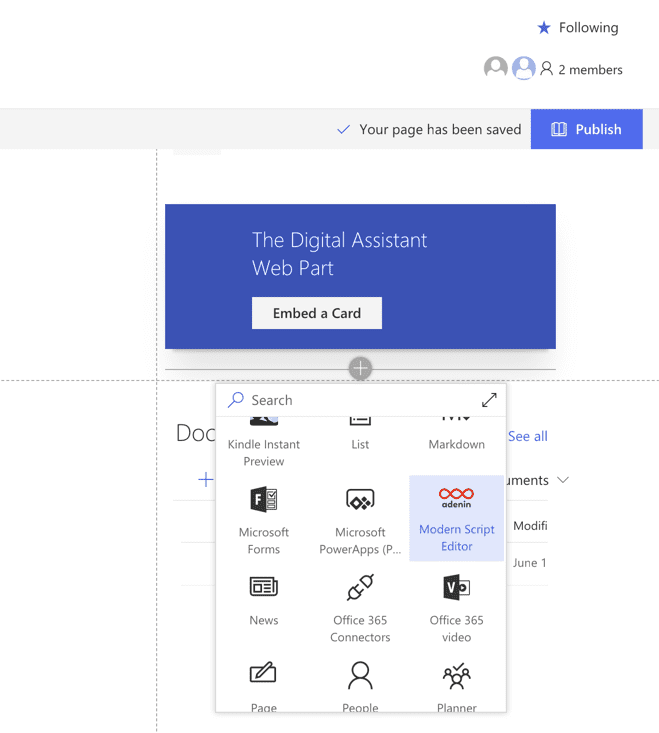 Digital Assistant Web Part for SharePoint
Embed relevant Cards directly into SharePoint pages to get a live feed of information directly from Digital Assistant. You can interact with Cards to either take action or view more information in the app.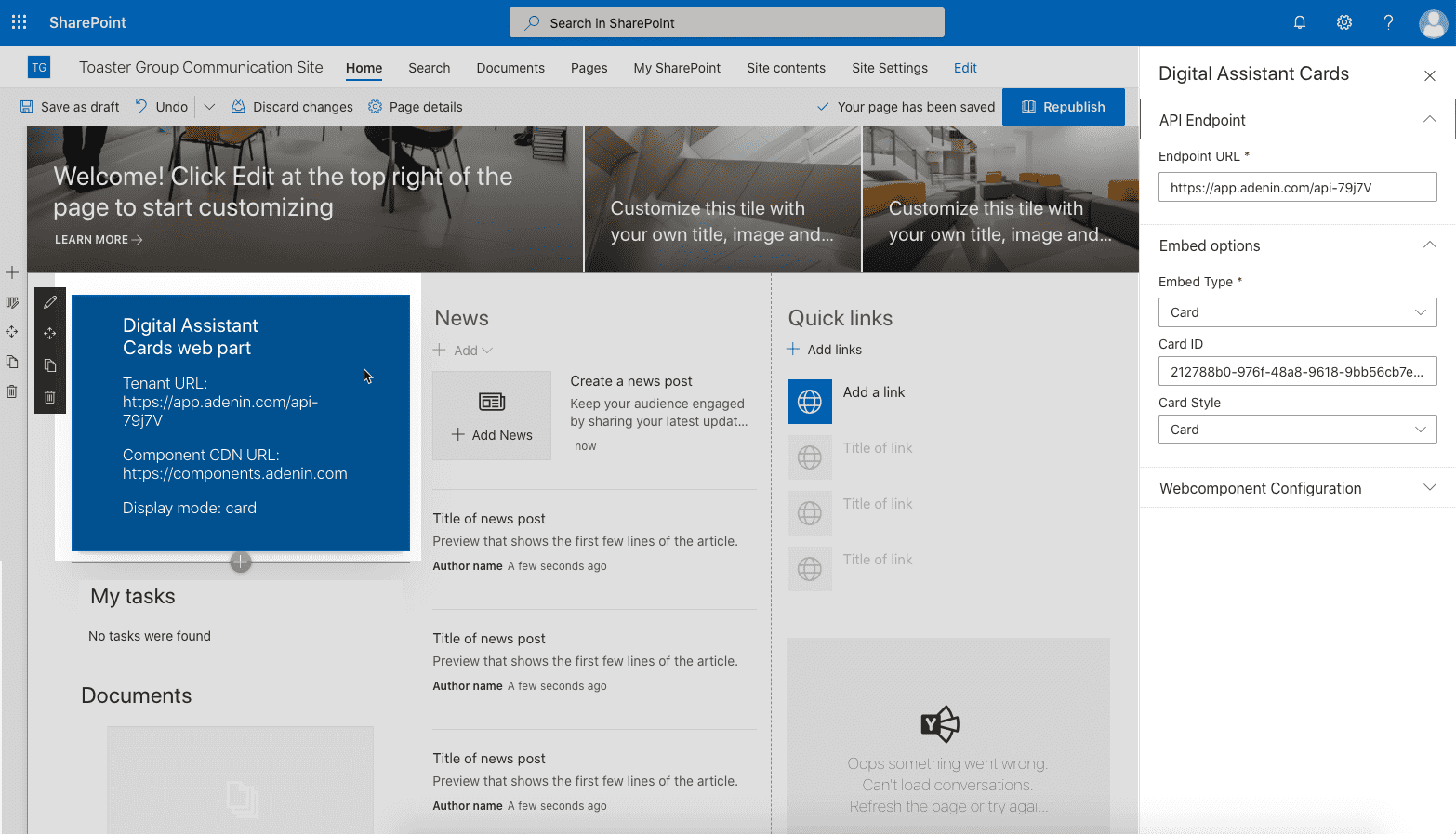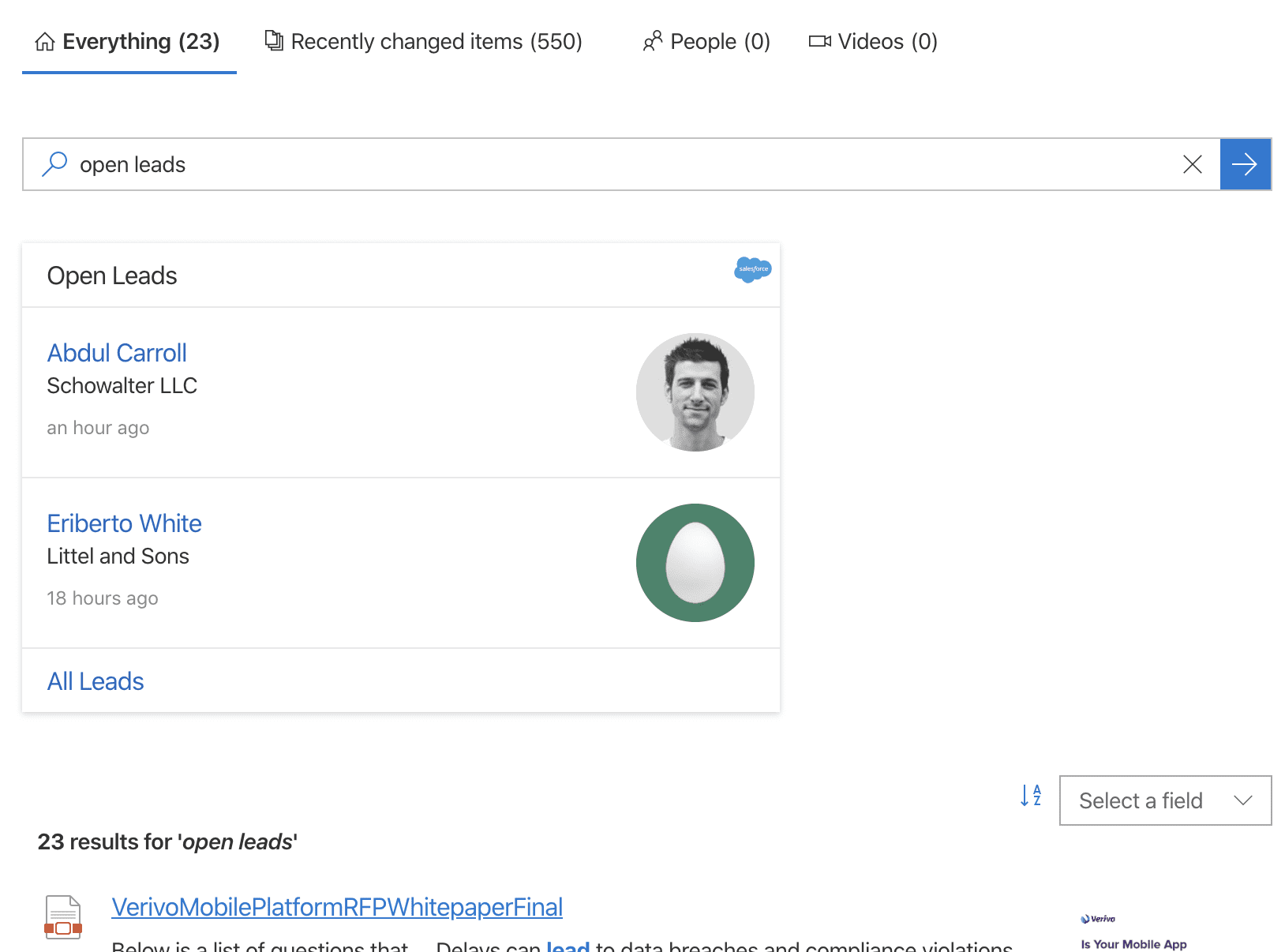 Cards in SharePoint Search results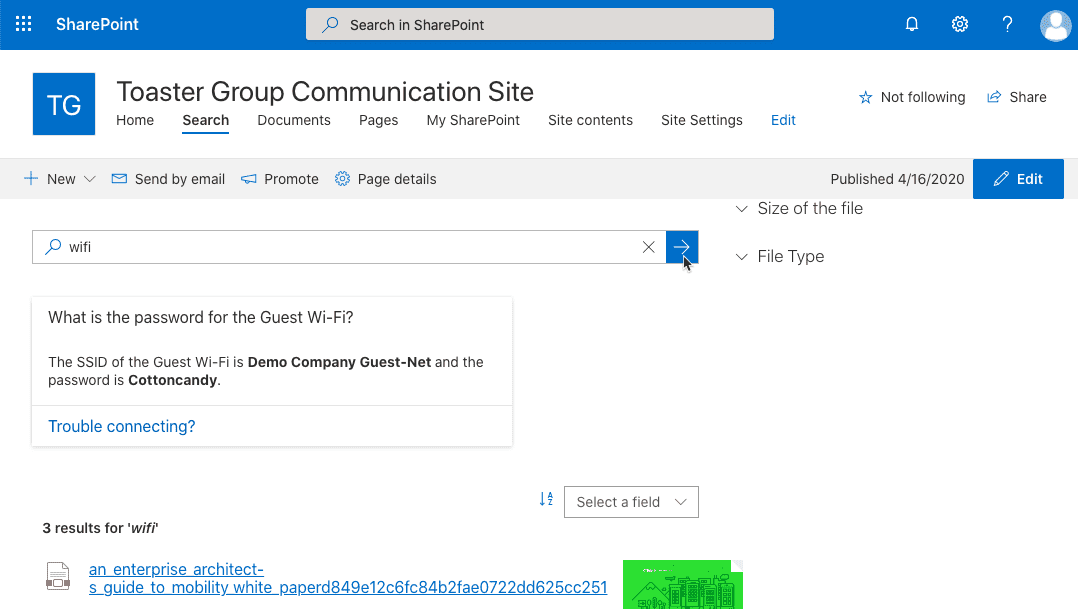 Another Card in SharePoint search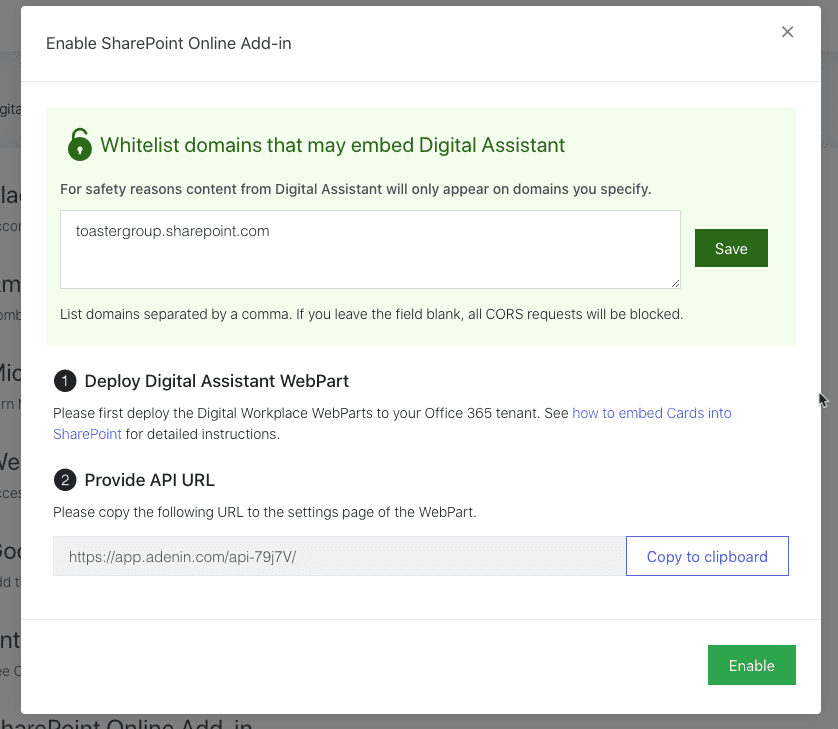 Channel settings in Digital Assistant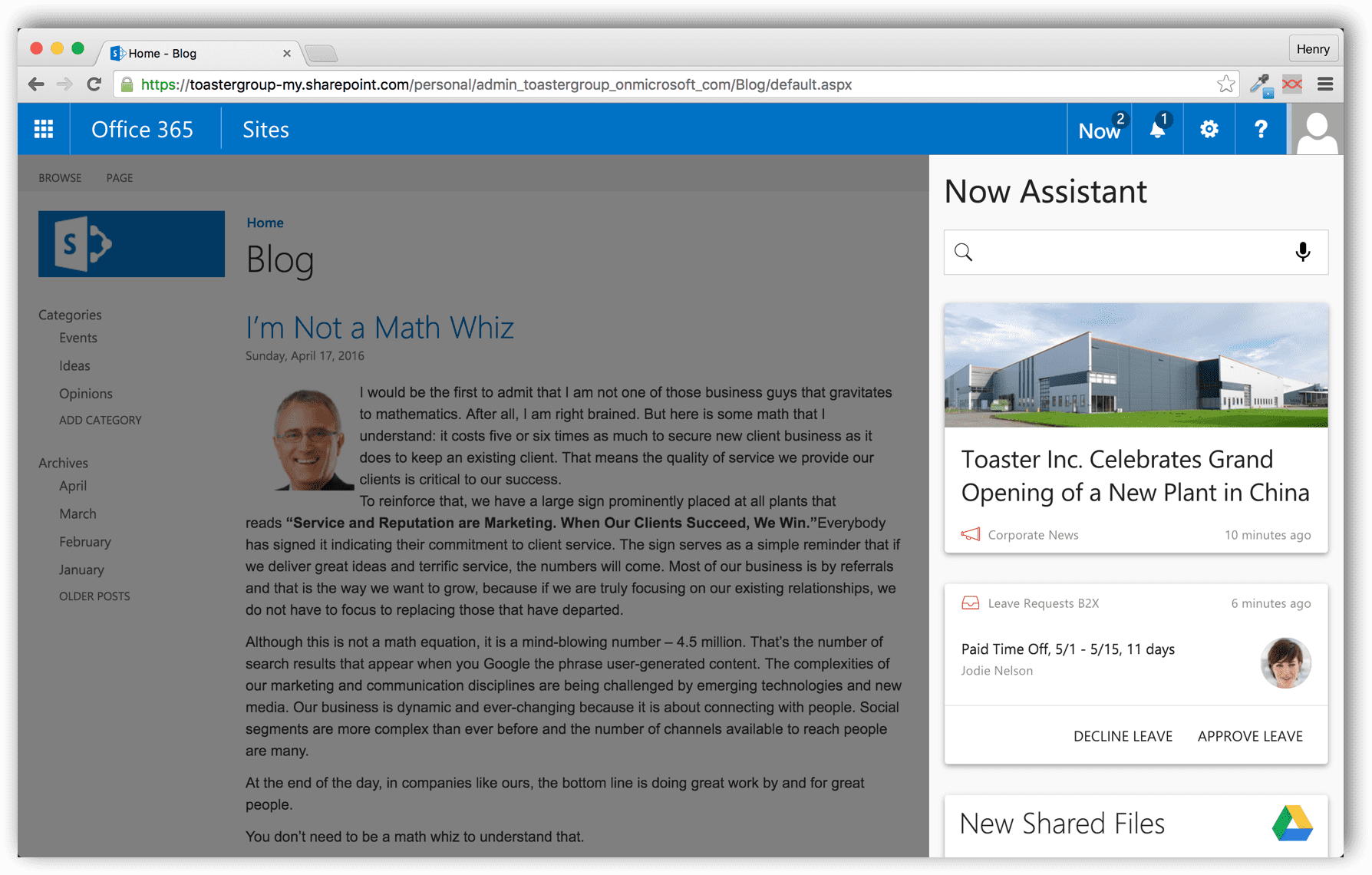 Optional Sidebar view of all Assistant Cards
With the Digital Assistant SharePoint add-in, you can access your personal AI assistant directly from inside SharePoint. Just click in the SharePoint navigation bar to open the Digital Assistant sidebar.