Microsoft Teams app
Turn Microsoft Teams into a powerful collaboration hub with the Digital Assistant chatbot
Updated Aug 07 2022
Jump to screenshots 
Ask your smart assistant as if it was just another colleague, with the intelligent chatbot for Microsoft Teams. Just ask it any question and have it pull up real-time information, or browse your pinned Cards.
The Assistant app for Microsoft Teams is a great way to upgrade your Digital Workplace experience to include an easy point of access to any other cloud apps you use in your organization. Any app Digital Assistant is connected to can be queried from the chatbot feature in the Assistant Teams app, just use a natural question and the AI engine will match your intent to available Cards.
Using the Adaptive Cards standard, the Digital Assistant bot sends responses in the form of interactive Cards. See rich media responses including images, charts and graphs, fill out forms on-the go, and take actions with Adaptive Card buttons directly from within Microsoft Teams.
Directly look up data from any other cloud application with the conversational chatbot interface
Get real-time information in the form of Adaptive Cards which can be customized to include different layouts, interactive buttons or even charts
Access Cards pinned to your Board and browse your latest notifications from the Board and Notifications tab
Add the Assistant to group chats to pull up vital data in your group conversation and add context without having to link out to another page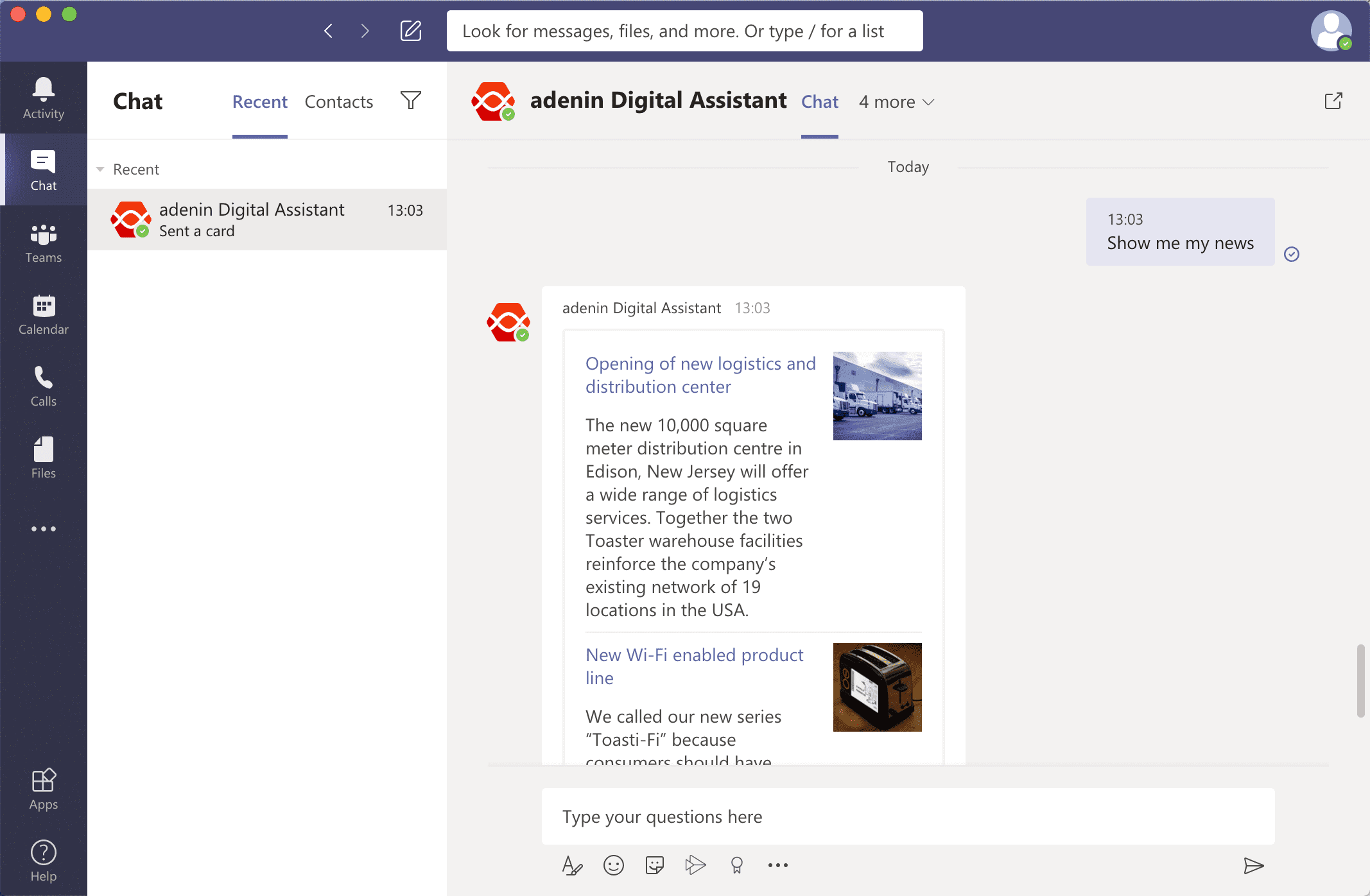 MS Teams chatbot assistant with responses from business apps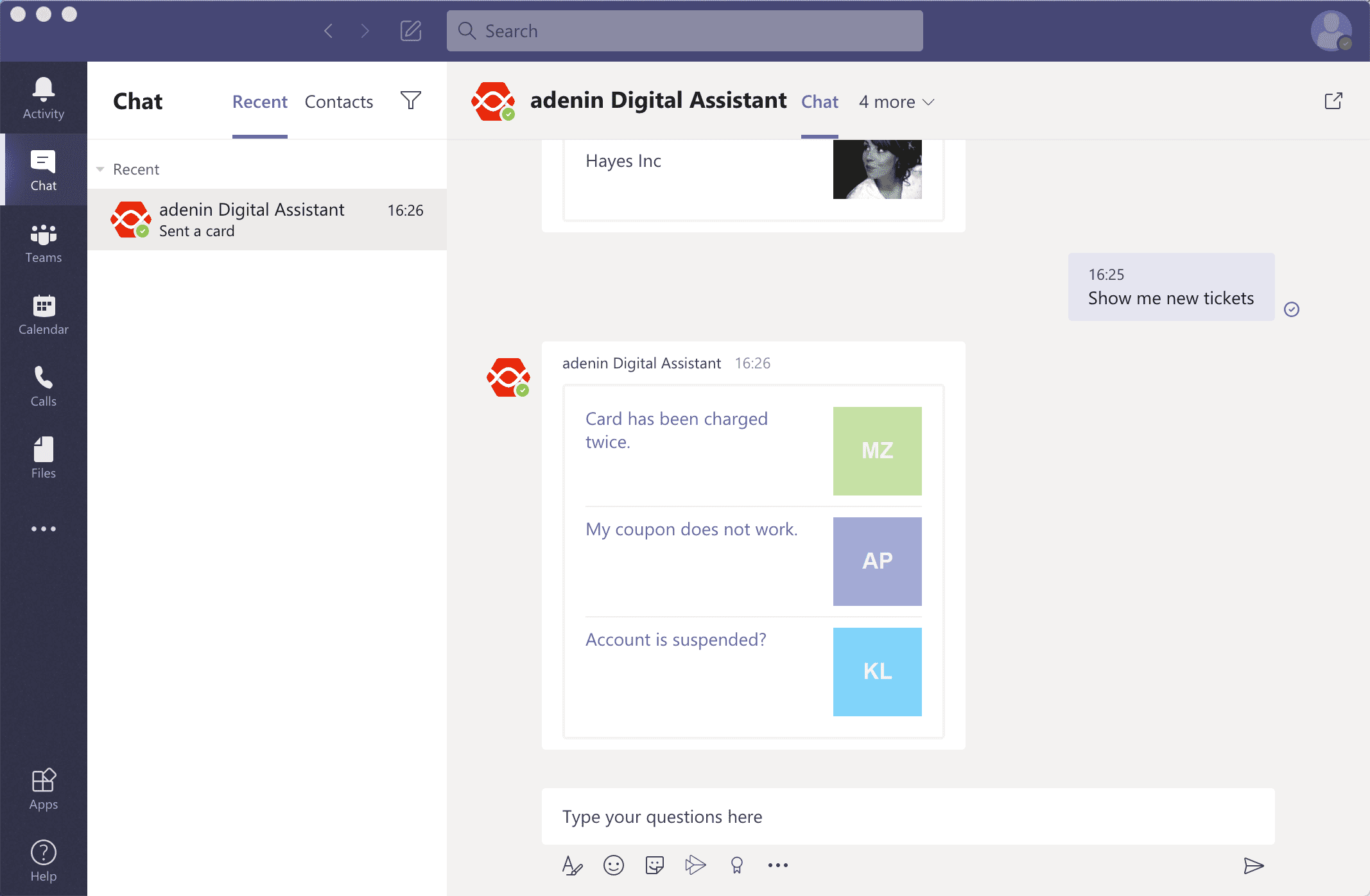 The Assistant app matches a users' natural question with a built-in AI engine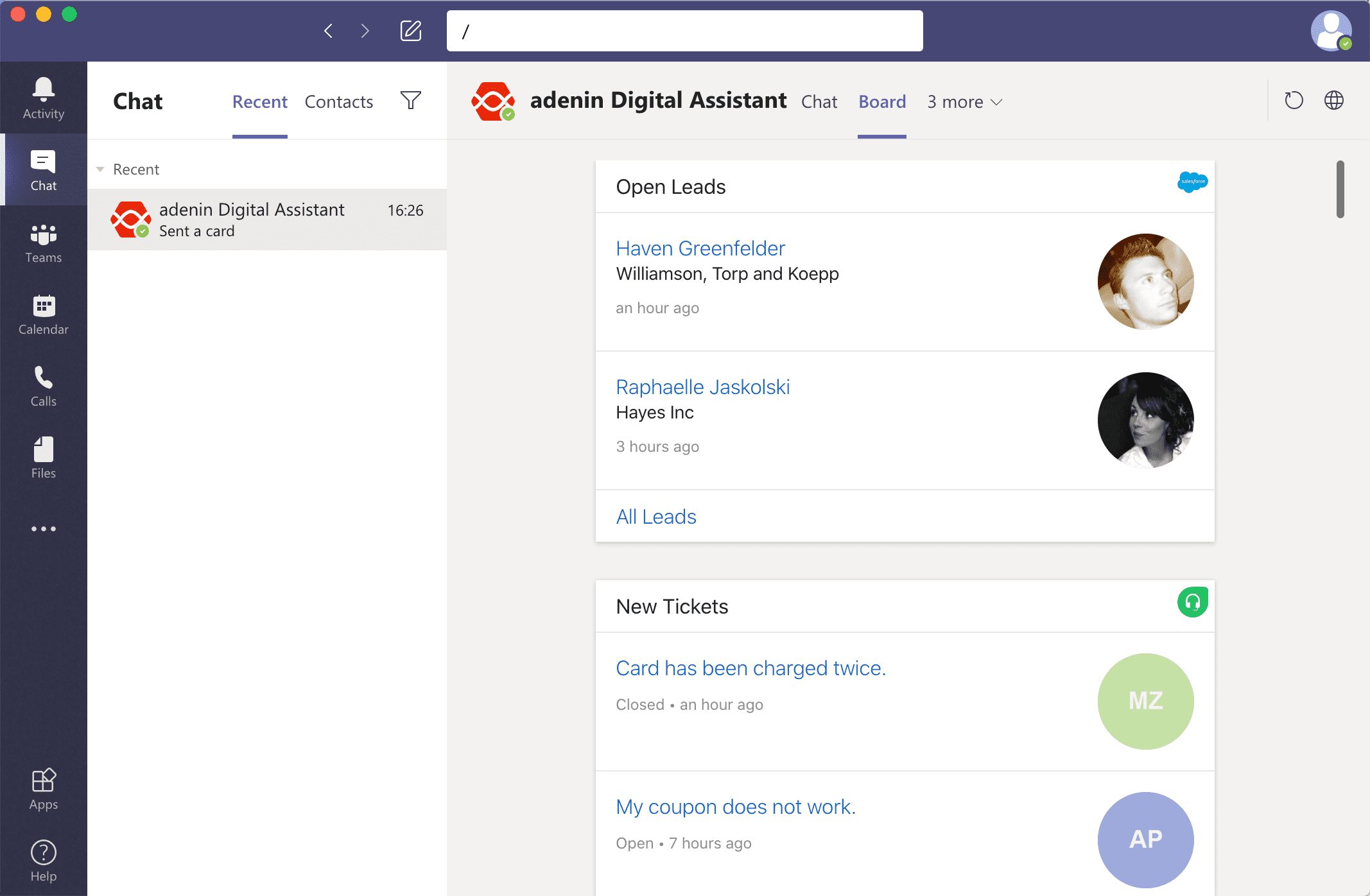 Cards from your Digital Assistant Board showing in the Assistant Teams app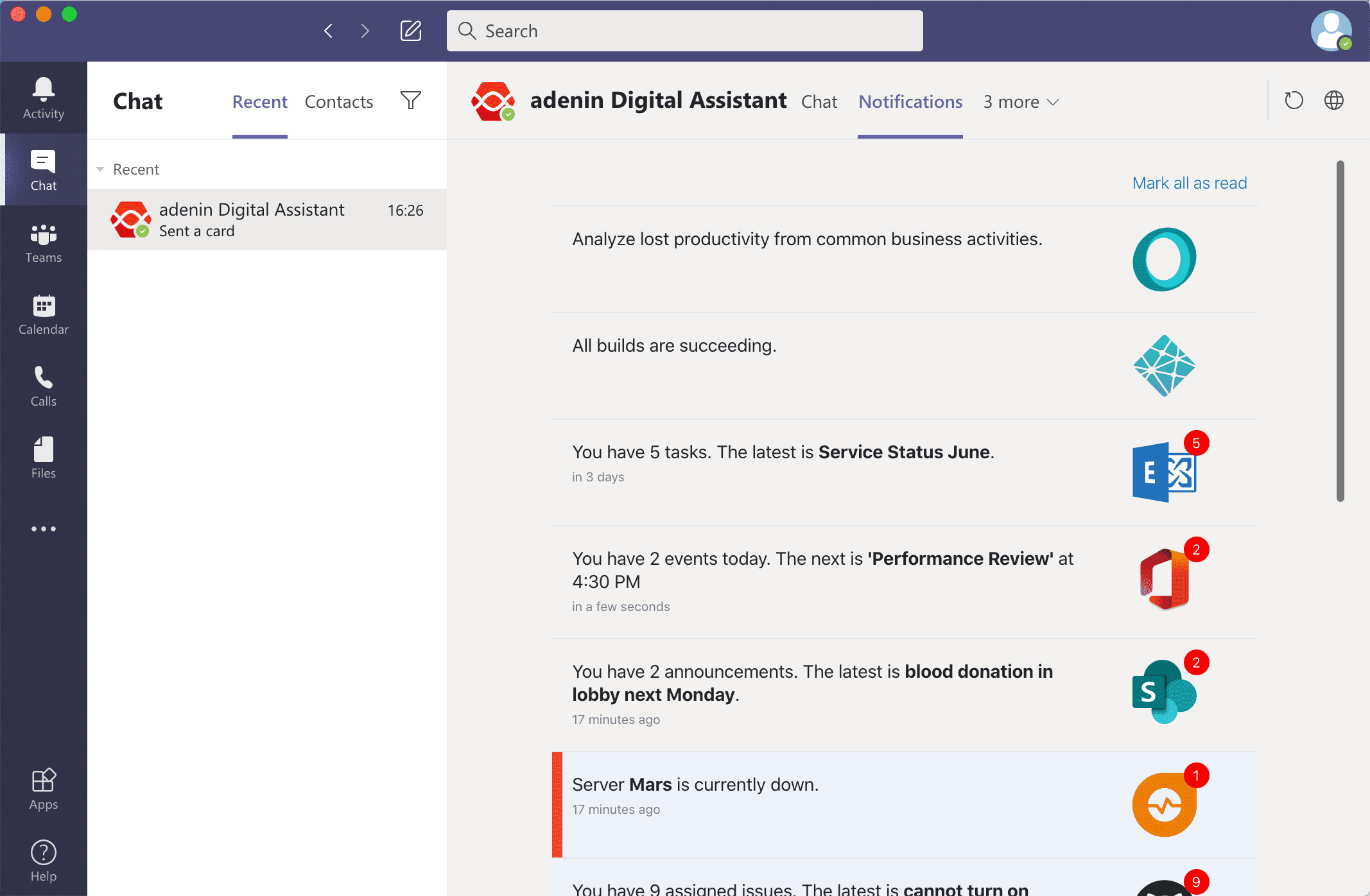 Notifications from business apps straight into MS Teams app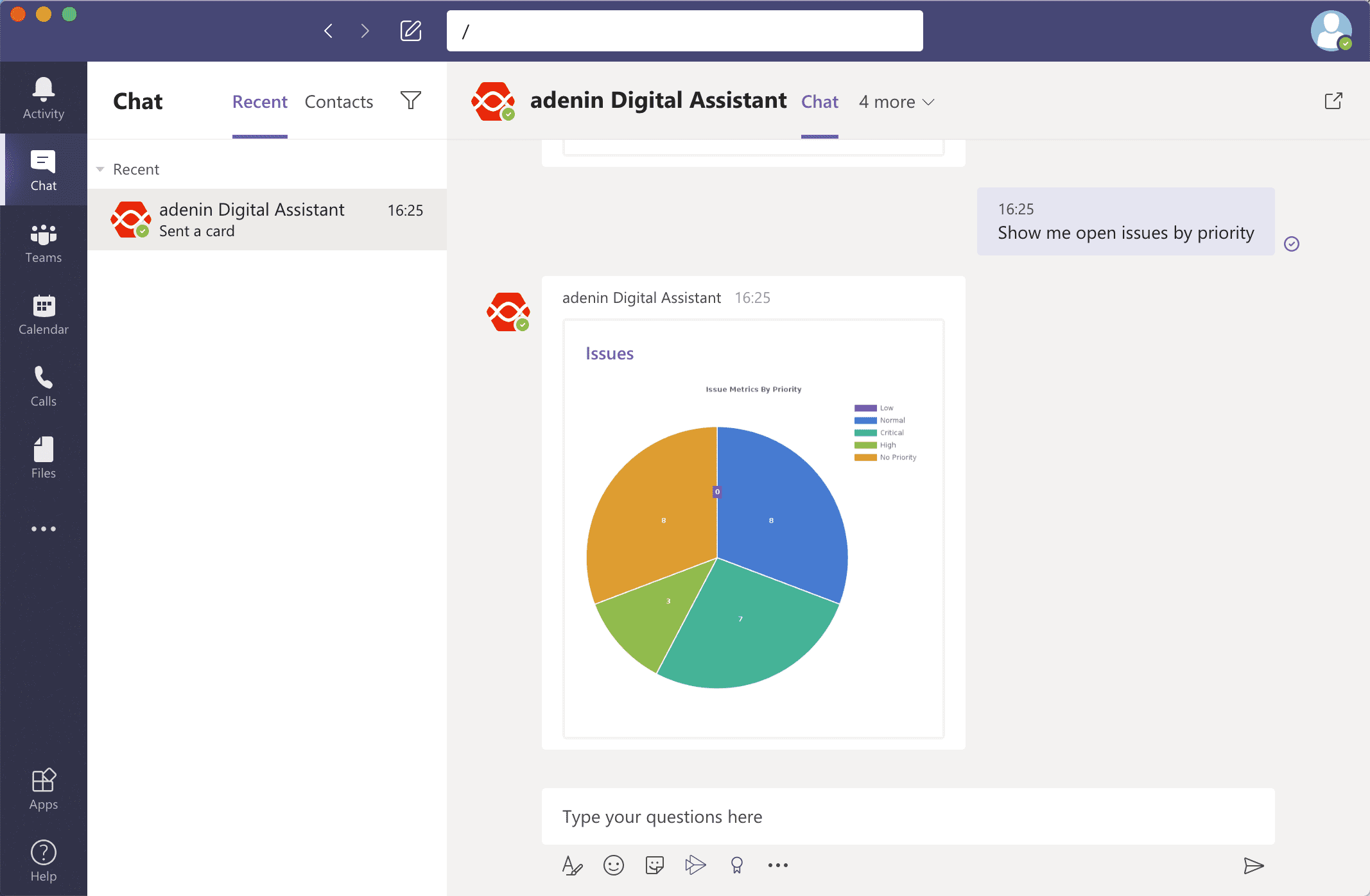 Adaptive Cards can show rich media like charts or images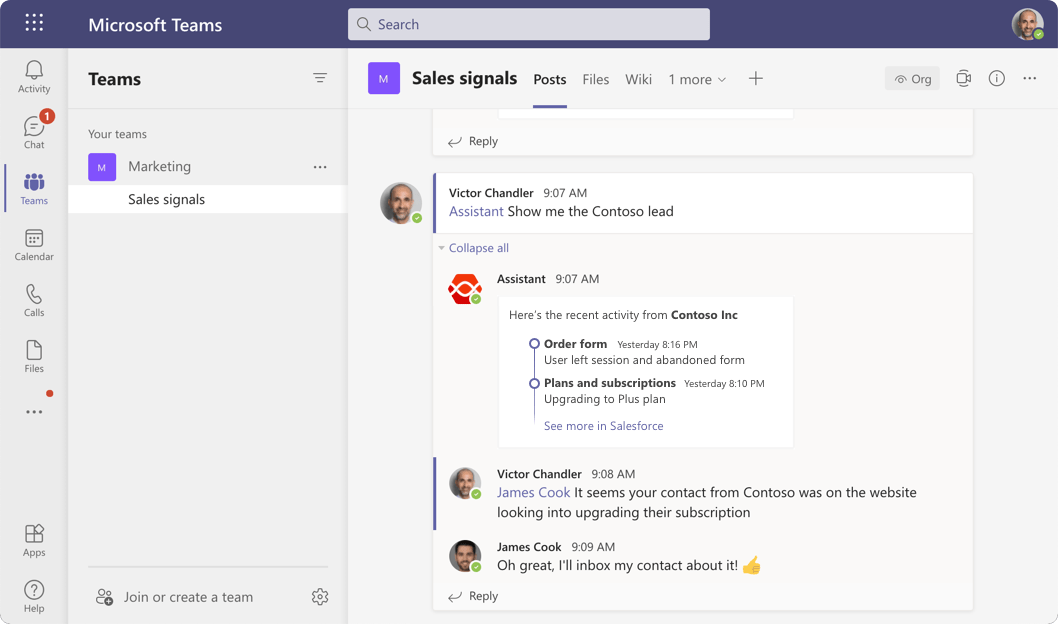 Add the Assistant app to group conversations to add context
All product names, logos, and brands are property of their respective owners. All company, product and service names used on this website are for identification purposes only. Use of these names, logos, and brands does not imply endorsement.