Intranet Software reimagined.
The new IntelliEnterprise 14 with a new design, HTML Editor for stylish content and a Mobile Apps Designer for the Digital Workplace.
A new design for a new experience.
IntelliEnterprise comes with a new style called Clyde that looks distinctely undesigned. It's modern, simple and clean. Yet contrasted by the menu in a bold colour with an (even bolder) accent to show the currently active page.
Download style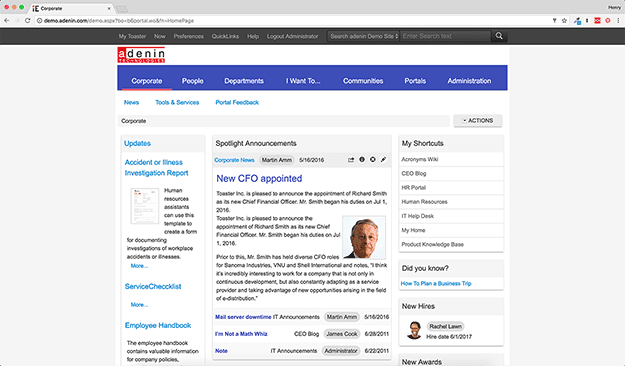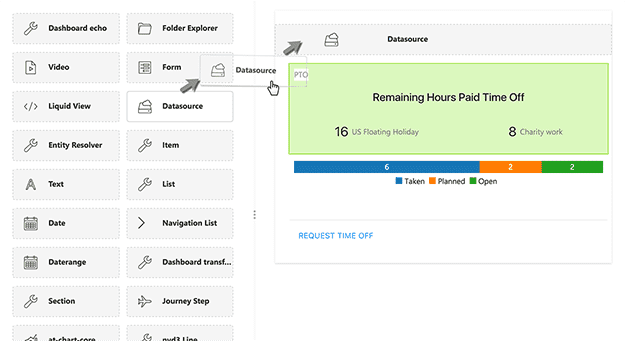 Mobile App Designer
Many organizations are challanged when trying to update entire business cases for the Digital Workplace era. Our new Mobile App Designer helps by replacing a simple 'mobile view' of the Intranet with capabilities that let you combine data from various cloud and on-premise sources into responsive design 'micro apps' that you can deploy to your workforce.
Learn more
And much more...
We've added over a dozen new features and under-the-hood improvements to IntelliEnterprise Release 14. Read what else is new in the What's New Guide.
Read What's New Guide