Mobile App Builder
Create micro apps with data from over 50+ sources that work seamlessly across devices.
Drag-and-Drop App Builder
Our App Builder assembles micro apps by simply adding different elements into your app, like a search box, list and buttons.
All you have to do is fill the app with your already connected data and you can layout its format.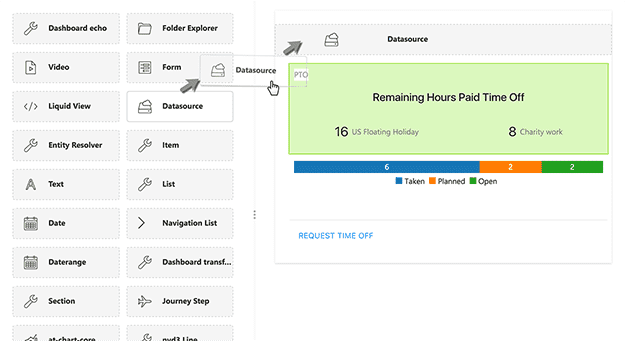 Deploy anywhere
The responsive-design app framework scales across mobile and desktop devices. So you only build one app that works across device sizes.
As a web-based app there is no complicated app installation process necessary. Just navigate to the app through your browser and it's there: Secure, fast, enterprise-ready.
Cloud and on-premise data
The IntelliEnterprise Apps Builder has Connectors to 50+ data sources for many cloud and on-premise sources, like Office 365, Google Apps for Work, SharePoint & many more.
All you have to do is plug in the Connector and all your data will be integrated securely into the Apps Builder.
List of all Connectors