You're nearly there with embedding this Card into Viva Connections
Only needs to be done once:
Click the below Enable now button to add the Card Maker add-in to SharePoint
2
Add a new Card maker Card to your dashboard. Then open it's configuration pane
Paste your unique Card Share URL into the configuration pane
Chrome extension
Get smart suggestions and notifications, and access your work apps from anywhere on the web
Updated Nov 11 2022
Jump to screenshots 
A new and improved version of the Chrome extension is now available! Check out the blog post to learn more.
Chrome extensions are the ultimate productivity hack for professionals. If you just have a quick question you want to ask your Assistant, you needn't navigate away from your current page: just invoke the Digital Assistant chrome extension and enter your question.
Access all of your enterprise data and applications from anywhere on the web. Click the Digital Assistant icon in your toolbar and access your smart personal assistant instantly
Receive desktop push notifications from the Chrome extension as and when changes happen - whether it's an email, approval request or building security alert
Invoke Digital Assistant from the address bar. Get smart search suggestions directly in your browser, with results tailored specifically to you
The Digital Assistant Chrome extension is designed for enterprise use. Easily connect all of your cloud and on-premise corporate data sources, and create a single point of access to all your documents, information and apps. Then simply send a query or command to the Digital Assistant chatbot and watch it happen in real-time!
Find everything you need to do your job without having to break your flow with the Digital Assistant Chrome extension. Hassle free and easy to install - get started today and see the difference Digital Assistant can make to your workplace.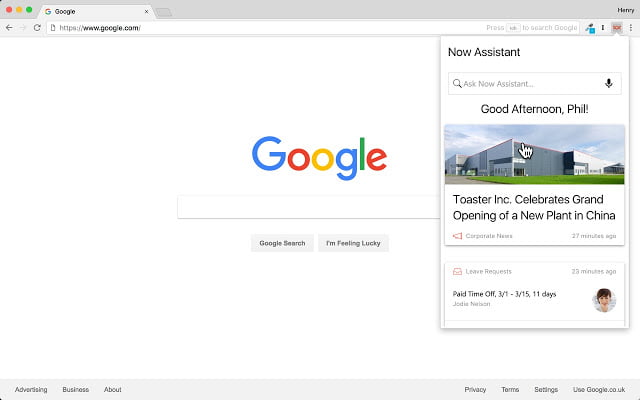 Click on the Digital Assistant Chrome extension to open the easy-access in-browser Digital Assistant. You can then ask questions, view notification cards and easily open the Digital Assistant app from wherever you are on the web.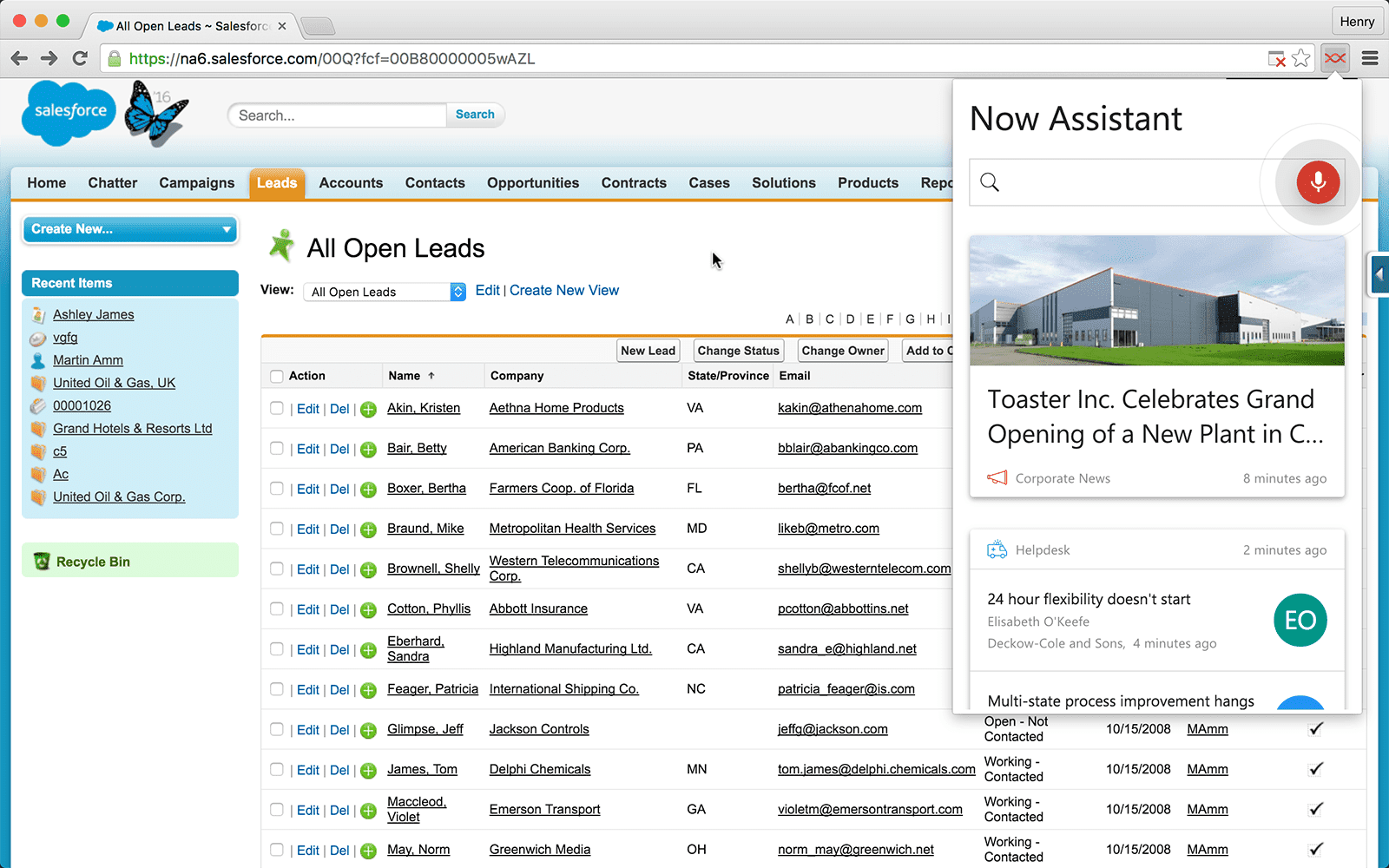 Work smarter without breaking your flow. Quickly use your voice to search for something inside Digital Assistant using the Chrome Extension and get instant results from your personal AI chatbot.

Use Digital Assistant's AI to directly start a search request from your Chrome browser's address bar. Just install the Digital Assistant Chrome plugin and trigger the invocation word in the address bar to get AI-powered search suggestions.
All product names, logos, and brands are property of their respective owners. All company, product and service names used on this website are for identification purposes only. Use of these names, logos, and brands does not imply endorsement.