You're nearly there with embedding this Card into Viva Connections
Only needs to be done once:
Click the below Install now button to add the Card Maker add-in to SharePoint
2
Add a new Card maker Card to your dashboard. Then enter it's configuration pane
Paste your unique Card Share URL into the configuration pane
Cisco Webex integration
Use Digital Assistant directly from within Cisco Webex, with the extension from the Webex App Hub
Updated Nov 11 2022
Jump to screenshots 
Add the Digital Assistant chatbot to your Webex account and everybody on your team can speak to their intelligent chatbot assistant. The Digital Assistant is connected to all your other workplace tools and surfaces their information inside the chatbot – all the user has to do is simply ask for it.
Cut down on the number of workplace tools users have to jump in-between, by integrating them all into your Cisco Webex extension
Ask for information using natural language courtesy of the built-in AI engine that can understand the users' intent
Answers are shown as Adaptive Cards with text, images, charts and even in-line buttons and forms so users get a rich experience without having to leave Webex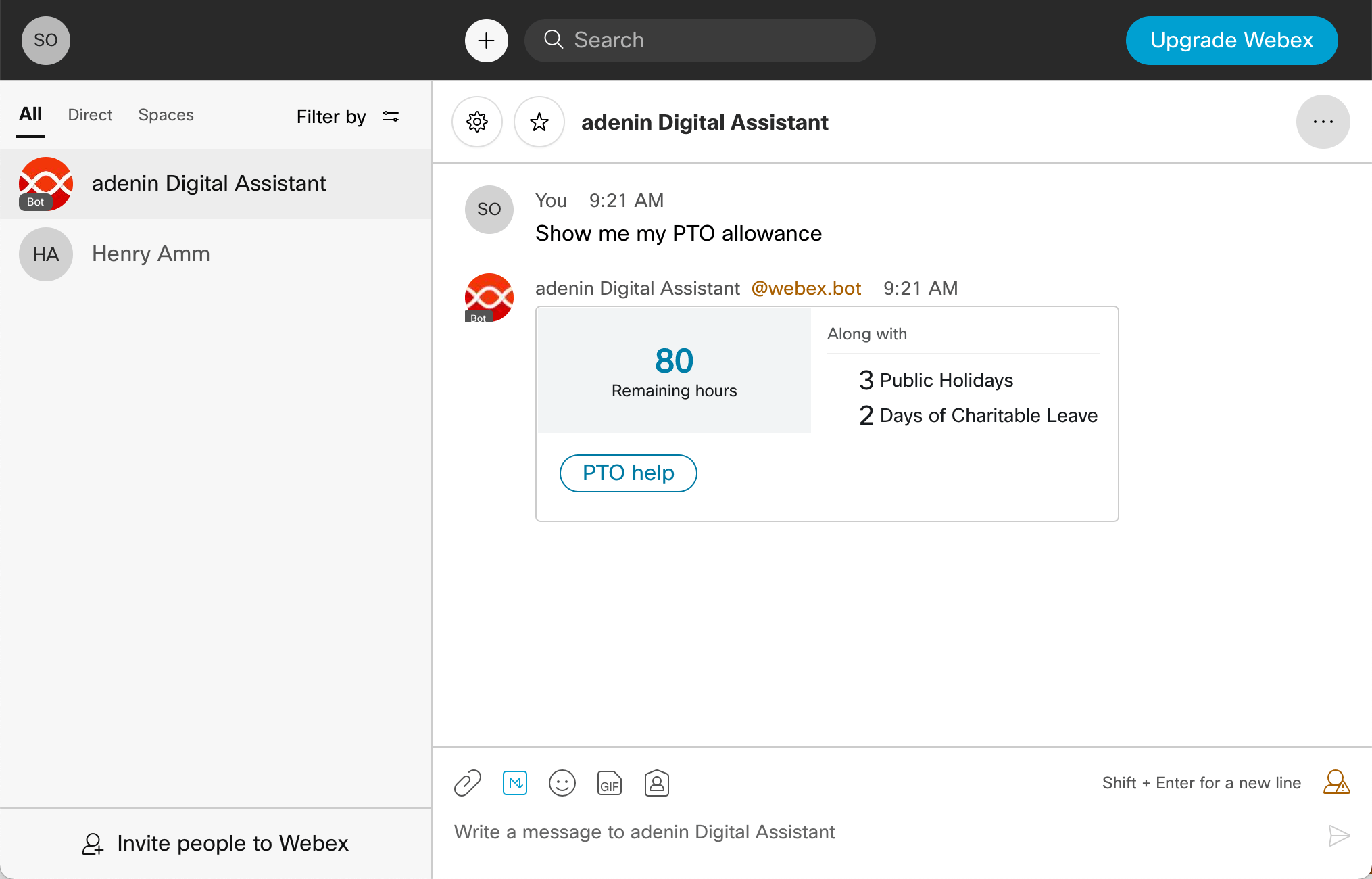 Webex Teams chatbot that supports Adaptive Cards made with Digital Assistant, including any buttons, fields or forms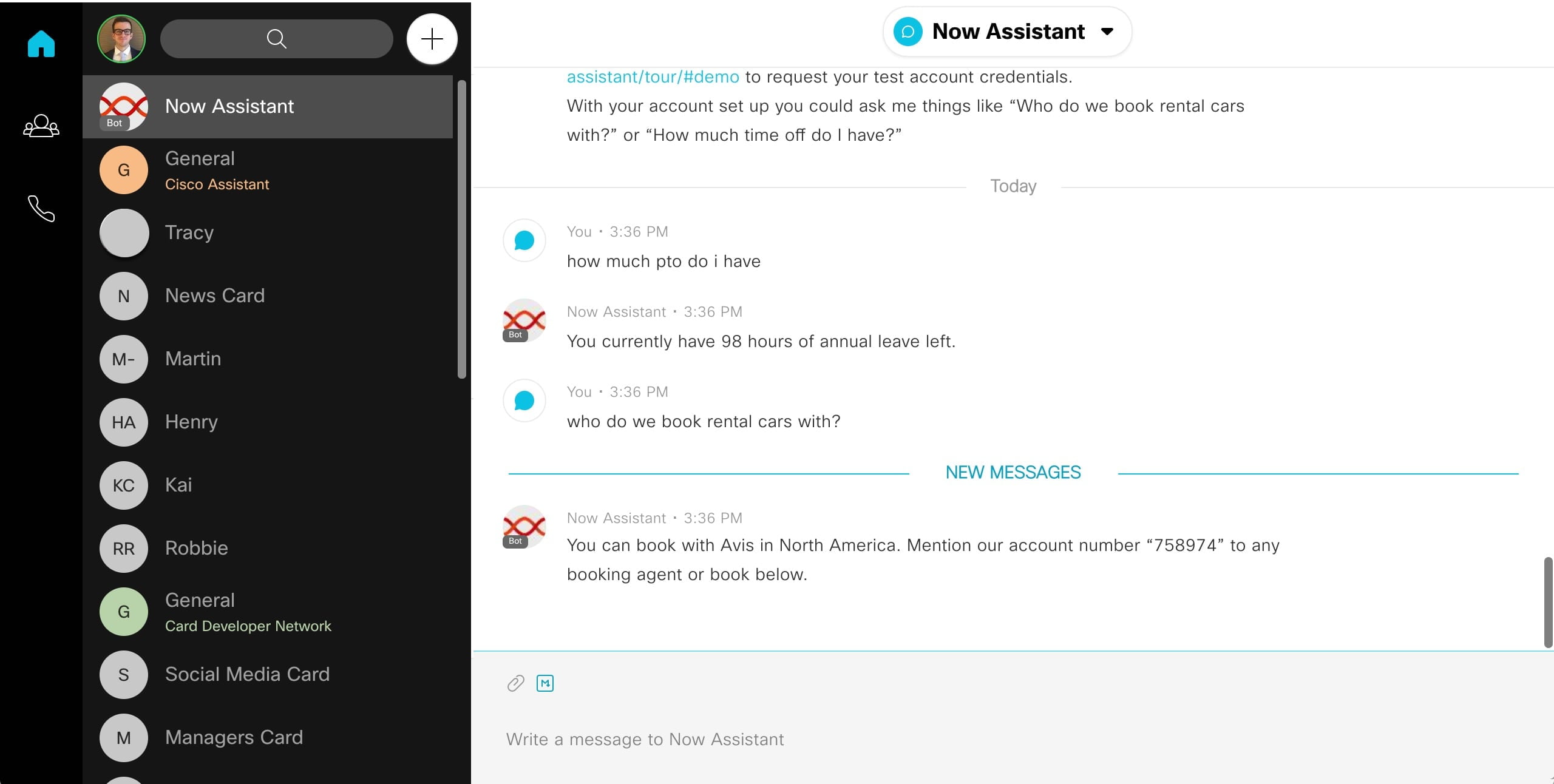 Ask your Digital Assistant questions about your tasks, company policies or personal details and get instant answers inside Cisco Webex with the Digital Assistant chatbot.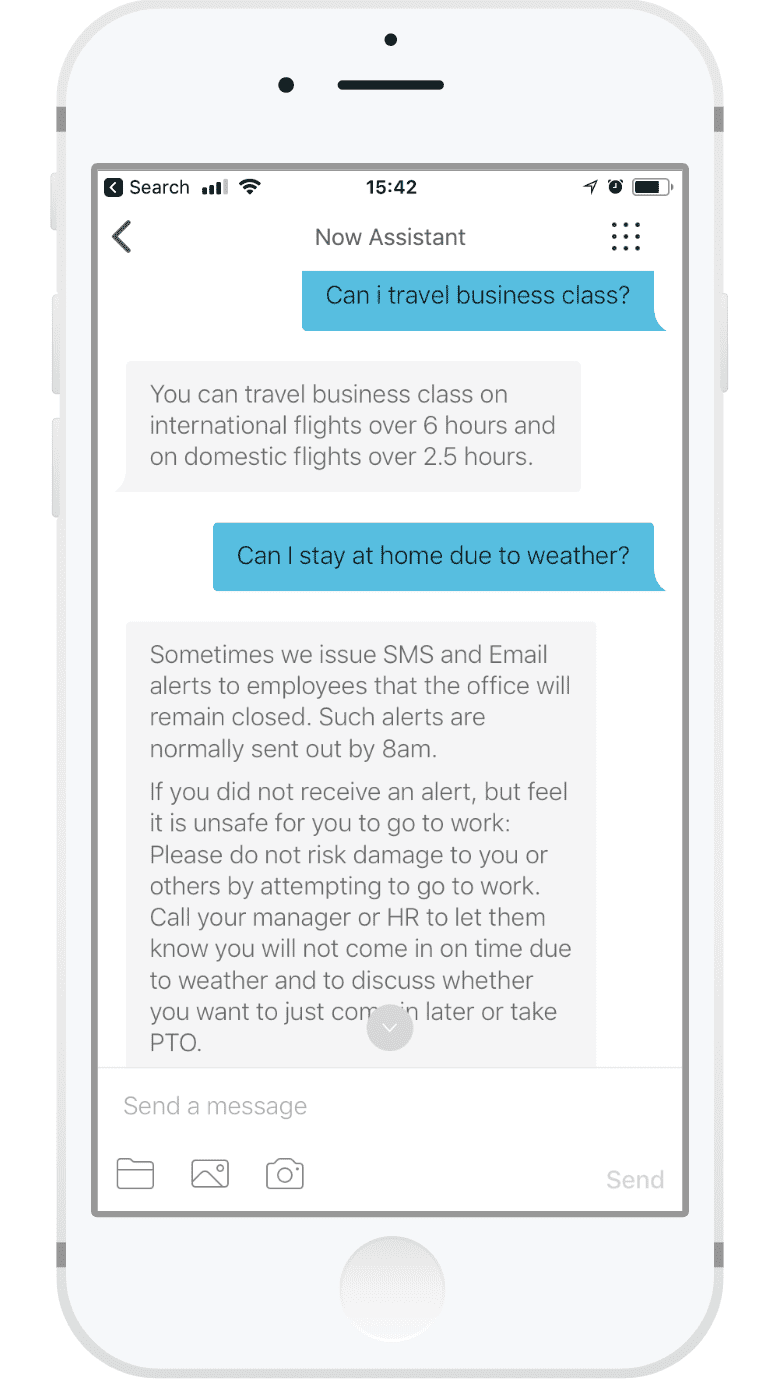 Wherever you can use Cisco Webex you also have convenient access to your Digital Assistant with the Cisco Webex chatbot. The Digital Assistant app for Cisco Webex works on any device, including the desktop app, web interface and mobile devices.
All product names, logos, and brands are property of their respective owners. All company, product and service names used on this website are for identification purposes only. Use of these names, logos, and brands does not imply endorsement.