You're nearly there with embedding this Card into Viva Connections
Only needs to be done once:
Click the below Install now button to add the Card Maker add-in to SharePoint
2
Add a new Card maker Card to your dashboard. Then enter it's configuration pane
Paste your unique Card Share URL into the configuration pane
Lumapps® integration
Show Cards or the AI-powered chatbot as regular Widgets inside your Lumapps pages
Updated Nov 11 2022
Jump to screenshots 
Extend your Lumapps® intranet with dozens of business apps. Just add the Digital Assistant widgets to your Lumapps page editor and you can:
Embed individual Cards with real-time data from your business apps, right inside any Lumapps® intranet page
Show Adaptive Cards as regular Widgets that can be shown side-by-side with existing Lumapps® Widgets
Add an AI-powered chatbot Widget that users can ask anything using natural language, or even their voice
With the Lumapps® integration for Digital Assistant you can easily embed all of your favourite business apps directly into your Intranet – without having to link out to any other tabs. (Check all available apps)
This is the ultimate digital workplace hack and Lumapps users love having all of their existing apps visible inside of their favorite intranet.
The Lumapps® integration is not offered by Lumapps®. Lumapps, the Lumapps logo, and other Lumapps marks are trademarks and/or registered trademarks of LumApps SAS in France and/or other countries. Other company and product names may be trademarks of the respective companies with which they are associated.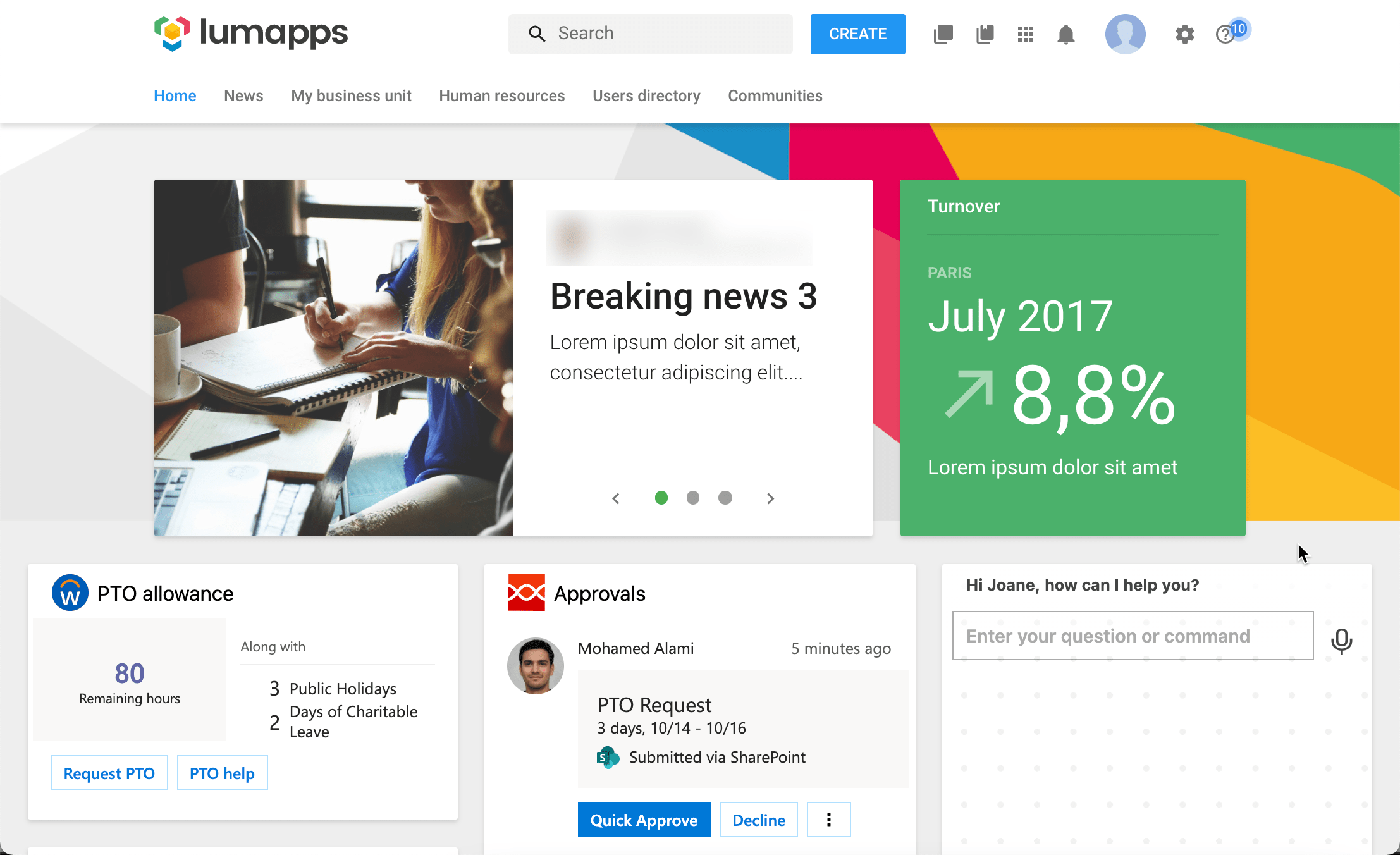 Lumapps Widget for Adaptive Cards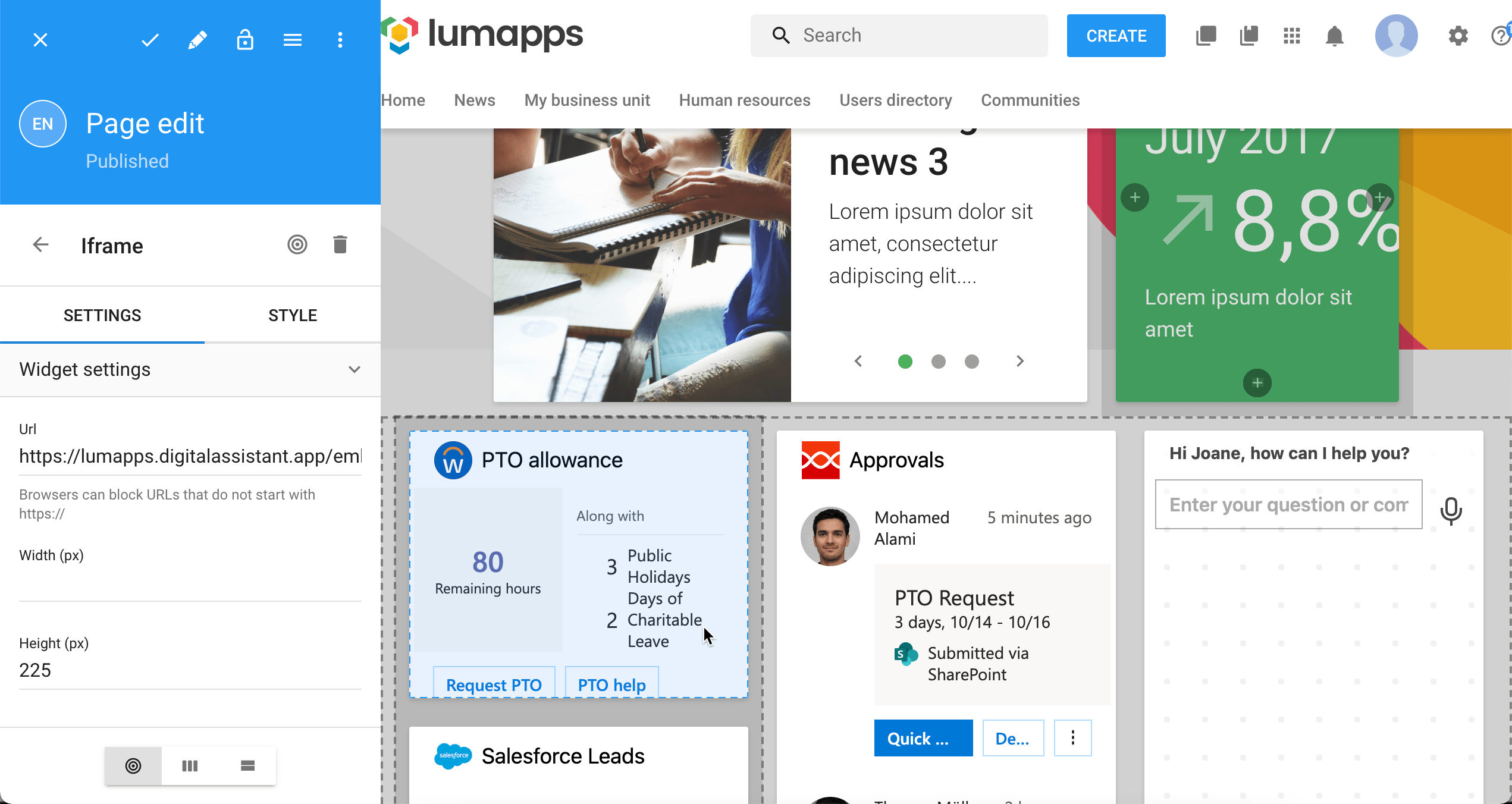 Page Editor view showing Adaptive Cards embedded from Digital Assistant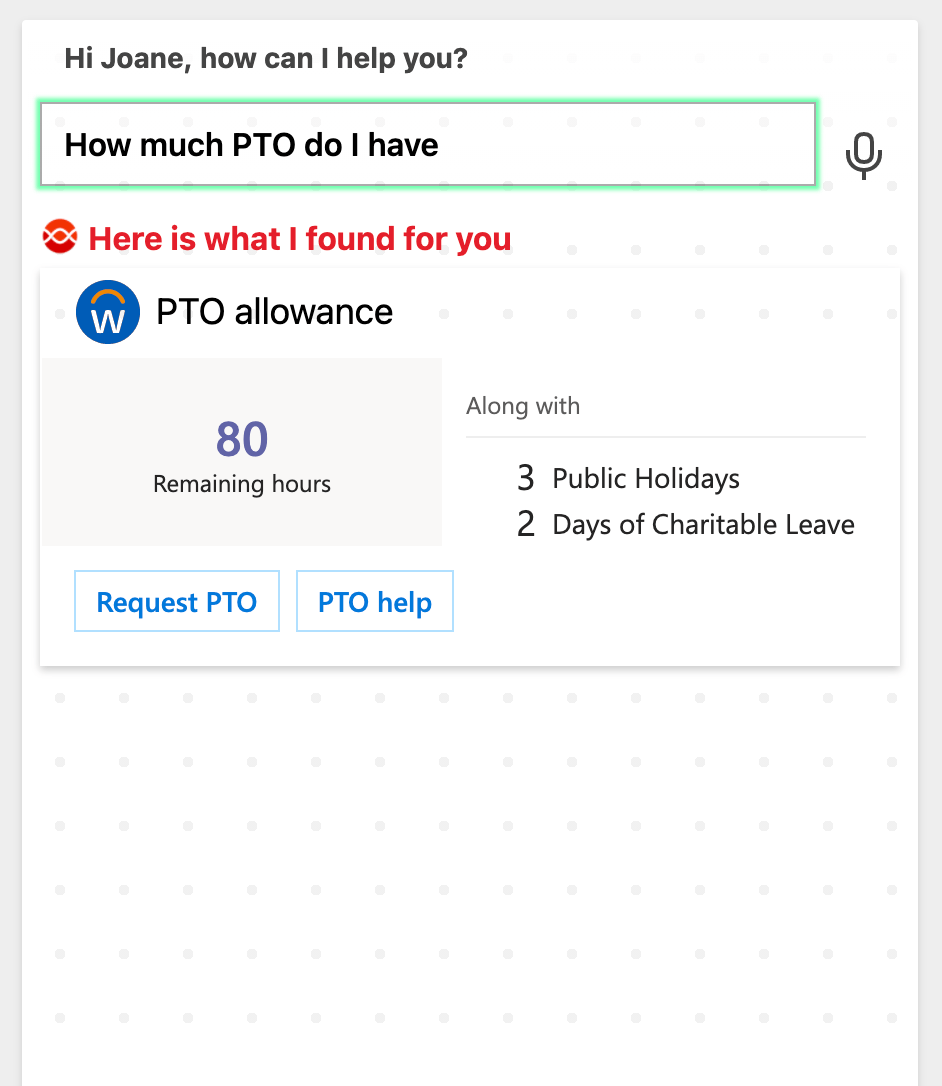 View of the chatbot assistant Widget
All product names, logos, and brands are property of their respective owners. All company, product and service names used on this website are for identification purposes only. Use of these names, logos, and brands does not imply endorsement.